There is no doubt about it FASHION changes constantly and being on trend to some is a must have. Now don't get me wrong of course I love fashion but if I had to choose between the new pair of "it" jeans and the new best hair product; I would hands down always pick the hair product. Why you might ask, well because my philosophy is if you are having a great hair day you can put anything on and totally look fabulous! So with that said I take great pride in taking amazing care of my hair and thanks to mother always teaching me about the best products for my hair I have always had thick and shiny locks! That is also why now I do the same for Kennedy even though she is only one years old. :) 
So now that you know I am the crazy hair girl let me ask you... have you ever had a bad hair day and asked yourself why? Probably not and if you did the answer I am sure is probably I need to wash it or the weather ruined it etc. But let me tell you those are not the real reasons why you are having a bad hair day (for the most part). You are having a bad hair day because you are using the WRONG hair products! With so MANY different hair types, colors and textures there is not going to be one simple answer for everyone and I know it can be so hard to sift through a million different types of hair products and find the correct one for your unique hair. As much as I would like to give you all suggestions on each type of hair product for your specific hair we would be here all day. So for today I am going to narrow it down to those with frizzy, color-treated and damaged hair. If you are a mother I am sure you know that about six months after you have your beautiful bundle of joy your luscious locks you so loved while pregnant fell out in handfuls. Yes I know totally horrifying but luckily I found a great product to help revitialize your hair! 
HASK Keratin Protein is the product you need to restore your hair back to what it once was! This protein is what your hair, skin and nails are made of- no wonder it's so powerful and restorative for your hair. It revives, restores, calms and strengthens parched, frizzy locks-wiping out the effects of heat, humidity and over-styling. I have tried so many products on the market lately and finally found this one to really do the trick. Sometimes you will find its trial and error with hair products. Remember anytime you try a new product make sure to try it for a few weeks to see the benefits in full effect. After I used this product for a few weeks, I noticed a total transformation in my hair and I know you will too! You can find the product
HERE
! I would suggest getting both the Shampoo and Conditioner to get the best results!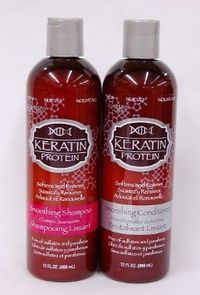 Until next time stay styled right my fashionistas! xoxo FSR 
Powered by Brandbacker.