This post is sponsored by Maty's, but the content and opinions expressed here are my own.
The best medicine in this world is a mother's hug and the second best is other natural remedies. I have always been a firm believer in a more natural approach to medicine. Before both girls ever came home from the hospital my cabinet was already stocked with all the most natural lotions, cough syrups, rash cream and much more. What we instill in our children from the beginning will affect them for the rest of their lives so why not give them the best chance at success and allow their bodies to heal naturally by taking the least invasive approach.
One of my favorite brands when it comes to all things natural is Maty's. Unlike many other products labeled "natural", Maty's really is ALL NATURAL by not using any synthetics, petroleum, hydrogenated oils, or hidden ingredients; giving me the confidence that I am choosing the best for my family. Thankfully, since Kennedy was born she has only been sick a few times and McKenna has yet to catch any bugs and I attribute that to instilling good healthy habits in both girls. The one thing both girls have in common is super sensitive skin. Thus, Maty's All Natural Baby Ointment and Maty's Organic Baby Diaper Rash Relief Ointment have been lifesavers since McKenna was born. When you bring home your new bundle of joy whether it is your first or fifth figuring out what your baby needs will always be different. McKenna does not have eczema like Kennedy did when she came home but she does have abnormally dry skin and gets a diaper rash easily so using both these products have allowed for us to enjoy our day more and get better rest at night. I can look back over the last 7 months of McKenna's life and remember countless sweet moments because she was happy and healthy. Nothing better than a happy baby that fills the house with so much joy. So if you are pregnant or have little ones in your home I definitely recommend trying this brand as I have had nothing but great experiences with all the products they offer. You can add Maty's baby bundle to your Amazon cart now by clicking HERE and be sure to follow Maty's on social media @Maty's (IG) and @Matyshp (FB).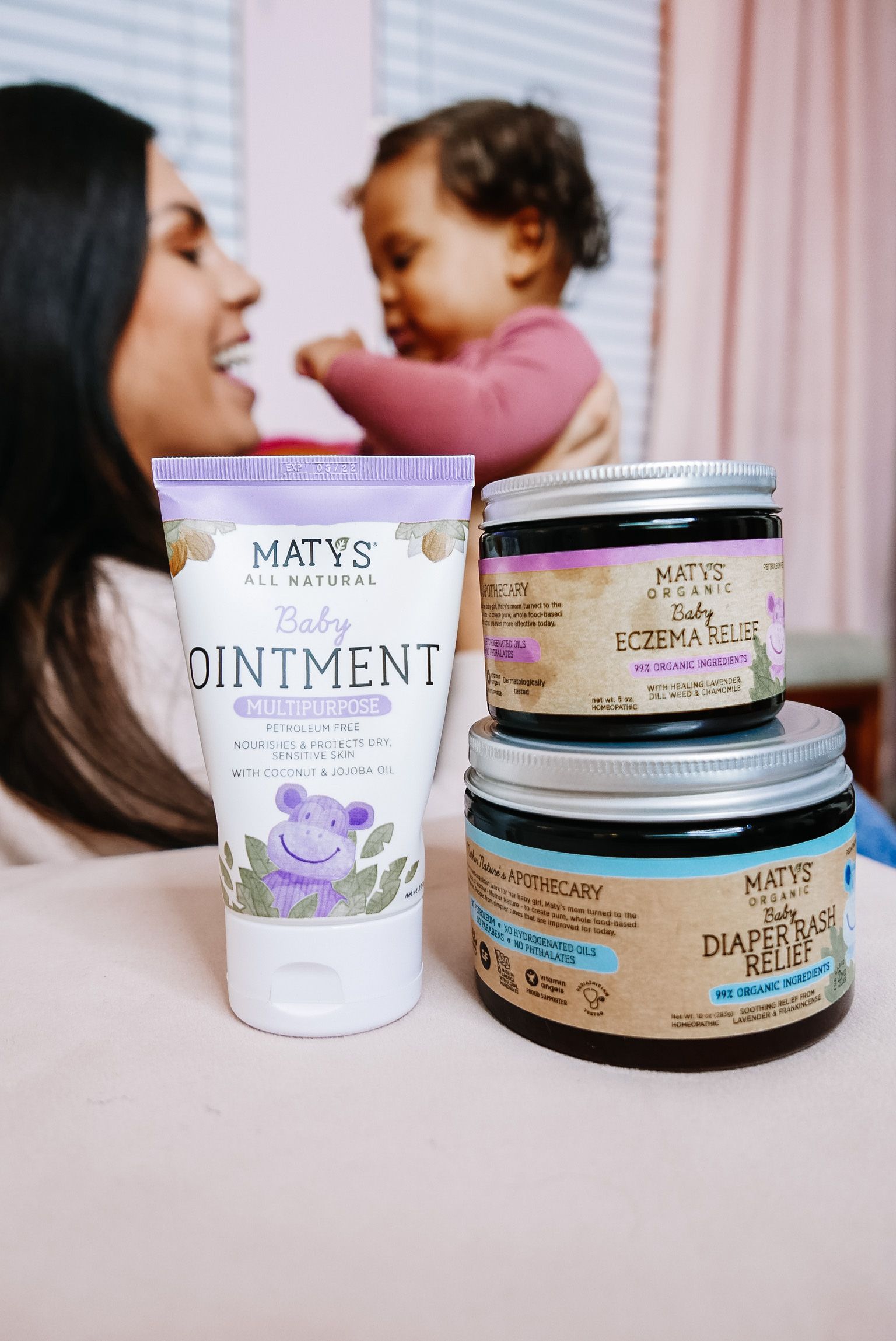 Maty's BABY BUNDLE product pack includes: 
All Natural Baby Chest Rub - This chest rub gently soothes and comforts baby with the most natural ingredients including lavender and chamomile. 
Organic Baby Eczema Relief Ointment - The best ointment I have found for eczema is this magical cream it truly protects and helps relieve skin irritation and itching due to eczema. With tons of natural oils its sure to help with even that harshest eczema. 
Organic Baby Diaper Rash Relief Ointment – This ointment has been a true lifesaver. It takes the redness away immediately and leaves baby's bottom feeling cool and non itchy. The ingredients are 99% organic! 
All Natural Baby Ointment – This ointment is great for an assortment of needs and is a definite must have in all nurseries. It helps keep baby's sensitive skin moisturized and acts as a moisture barrier for baby's bottom area.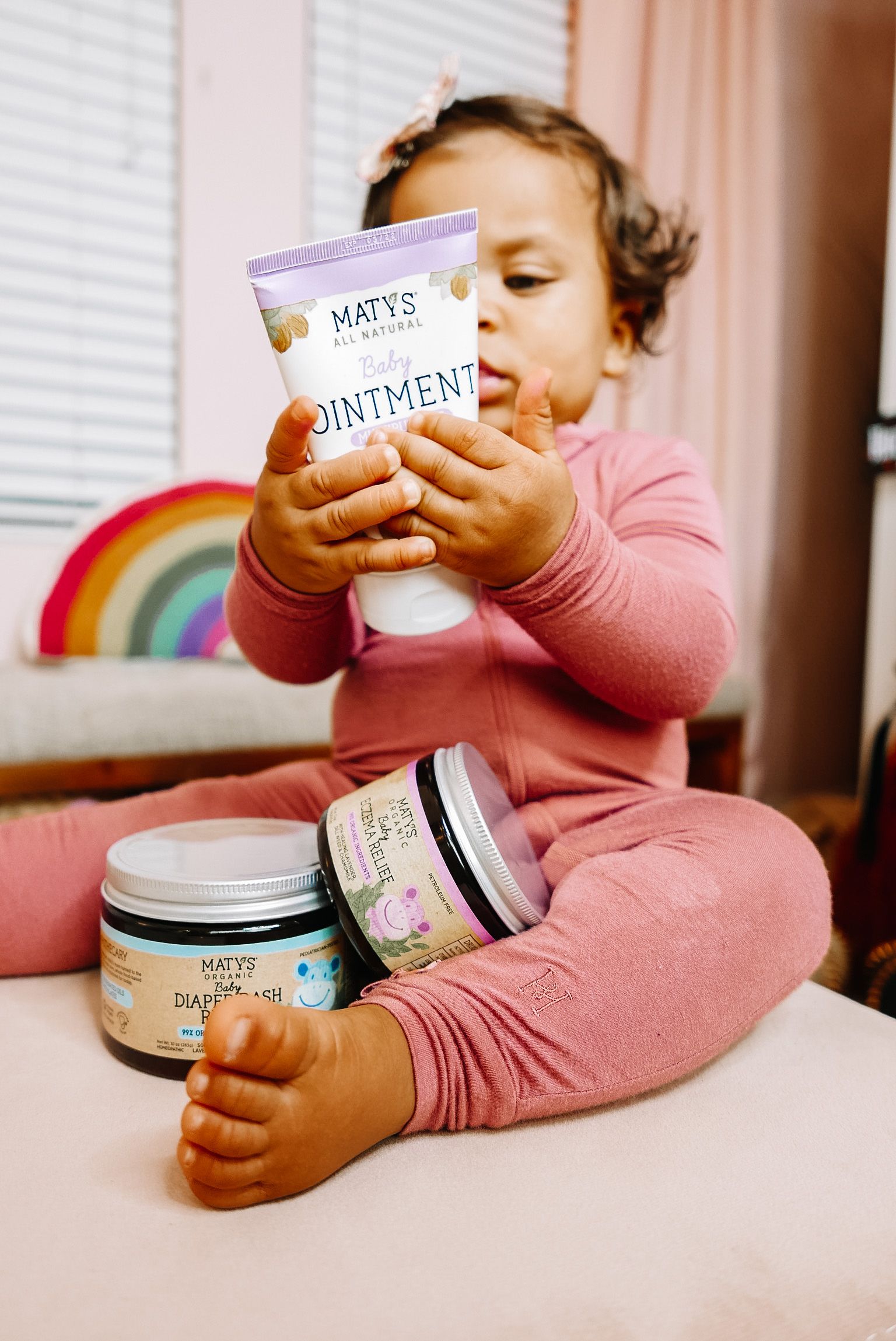 #matyspartner #matyssquad #ad 
Until next time,
Stay chic mamas!! 
KTS