Do you remember when your child was first born and how excited and nervous you were giving them their first bath making sure the water temperature was just right, making sure they were comfortable and researching all the best bath products to use on their soft sensitive skin. As they got older you thought you had the hang of it until they got into the toddler phase and for some it was an easy transition but for others being in a big bath tube was a bit scary and bath time was not as fun as it once was. So finding new toys, products and things to help smooth the transition can become like nightly research. I was definitely one of the ones on the hunt for anything that would make my finicky toddler excited to take a bath. Luckily, it did not take to long before I discovered floating letters, lots of bubbles and colored water would do the trick! Recently, I discovered a few new additions for bath time and Kennedy is absolutely loving them. Subscription services have become the new trend lately and I am loving this one by
BUBBLE BATH BOXES
. Each month they send a box of new bath products that will be sure to put a smile on your child's face! This month was a box full of fun Bath Confetti, an awesome bath bomb, turtle toy, two bubble wands, calming body spray and fun glow in the dark sticks! If you are needing to keep bath time fun this is the perfect service for you because each month you will receive something new and different to spark your child's interest over and over again! Make sure to use code KTS10 for 10% off your order!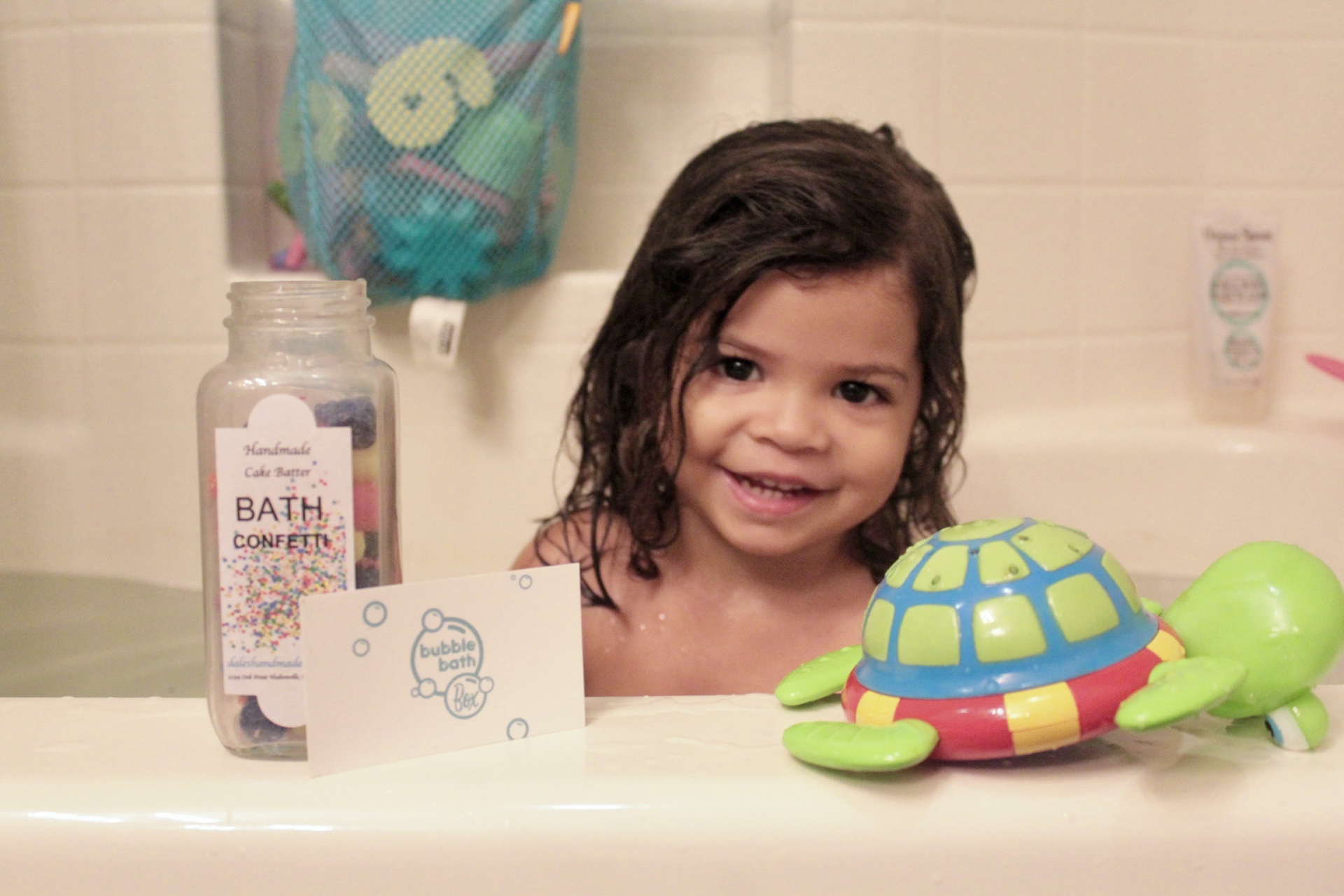 Also, now that Kennedy loves bath time getting her out has become the difficult part. lol Thankfully
STITCHES BY NATALIE
makes these super cute custom towels and when Kennedy saw hers she was so excited she jumped at the chance to get out of the tub and be wrapped up in her new kitty towel that also had her name embroidered on the back! Make sure to check out her shop; she can make your child's favorite thing come to life in towel form and be sure to make getting out of the bath a breeze!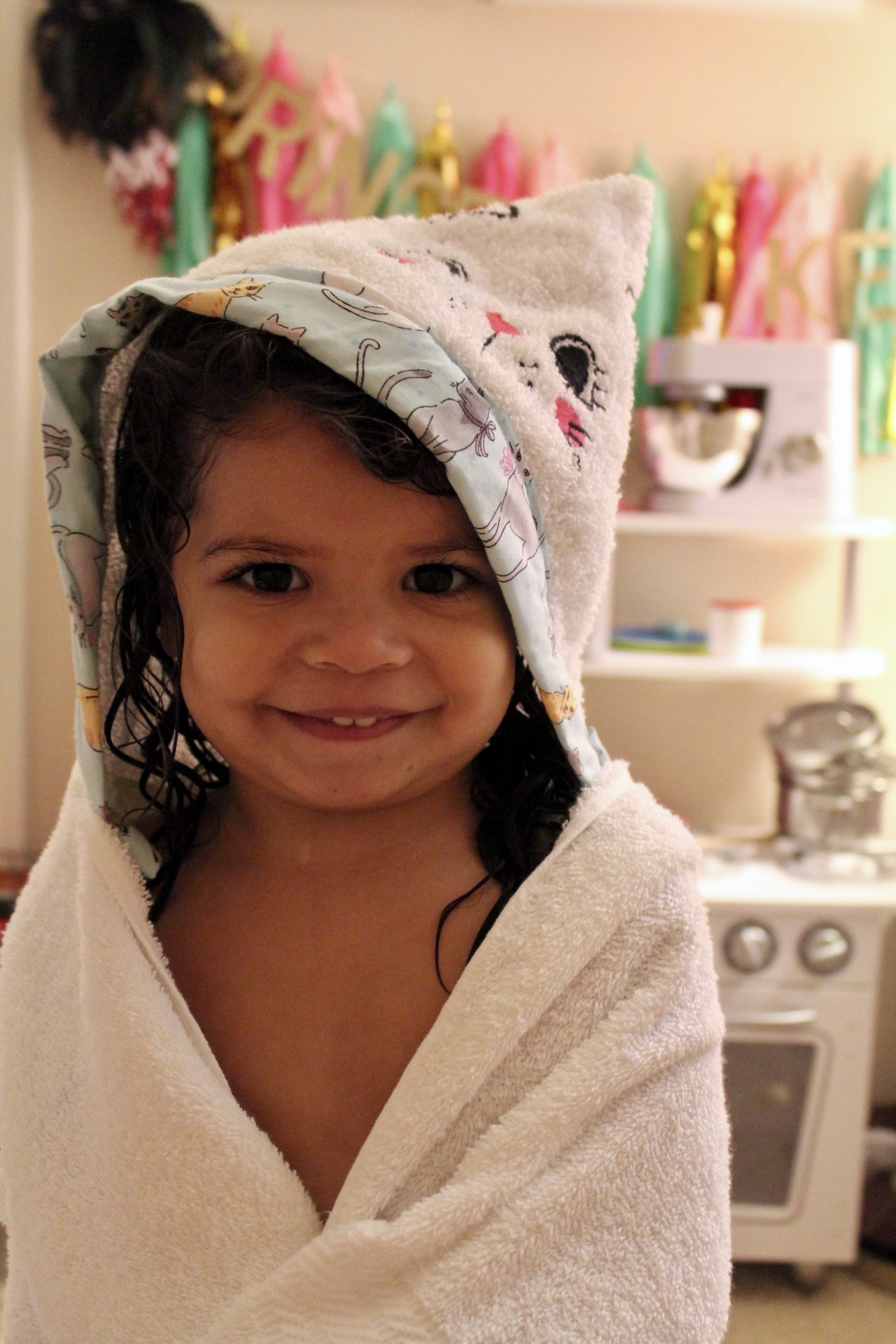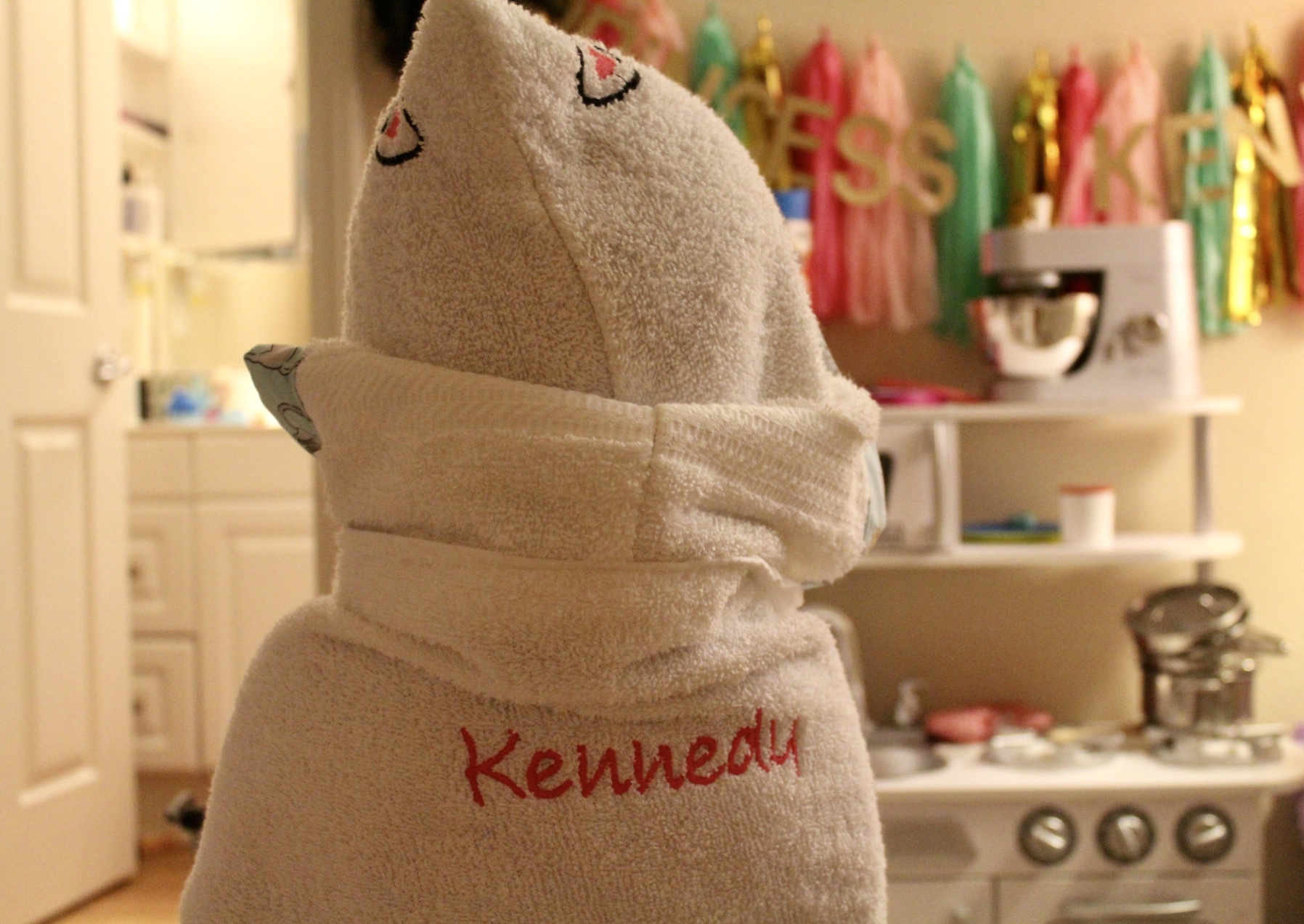 So if bath time has been tough in your household I hope this helps to make it a little easier moving forward! :)  
XOXO,
KTS