After taking a hiatus for the past seven months to become a full-time mother to my little Princess Kennedy I thought what better way then to integrate my new life as a mother and my fashion lifestyle all into one. With that said WELCOME... to "Mom's Corner" new blogs that will hopefully inspire mom's from all different backgrounds and stages in their children's lives. I have definitely come to know some amazing baby products that every mom should not be without and some that can be left in the store. :) I have the tendency to do a ton of research before I buy any product making sure its safe, user friendly and of course multifunctional. With that being said I have eliminated all the hassle for you and now you will have full access to all things baby and mommy will need in the first six months and other awesome fashion tips I have learned along the way. So enjoy mamas...
Inspire smart children. Isn't that what all parents wish? To create smart well-rounded children that can one day go off on their own and make a life for themselves. Our children are given to us to nurture, teach and develop into amazing human beings. They are a gift/blessing from God and it is our duty to provide all the tools for them to excel. So what better way then books! Did you know that besides talking to your infants; reading books to your babies help them tremendously in learning. It teaches them about color, words, sounds and much more. Now you may be asking what books do i buy for my child. If you are like me; a first time mom, then knowing which books are best will be a challenge in the beginning.
Here are a few important key factors when picking out books:
1. Find books that repeat words or phrases frequently.
2. Graphics that are outlined in black are very important they allow for babies to see the images easier.
3. Bright contrasting colors
4. Round edges so babies can chew on and not hurt their gums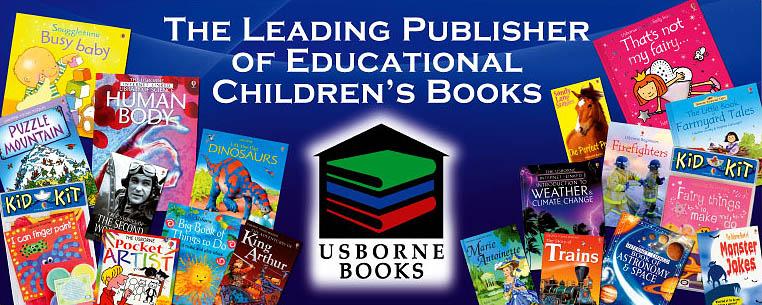 Ok now that you know what to look for I want to tell you about my favorite children's publisher "Usborne". Many people are not familiar with this publisher but they should. The author creates books with the thought that every child is born a genius and caters to them in that way. Currently, Kennedy's favorite books are by Usborne, the series that we read daily is called "That's Not My...". They have over 25 different "Thats Not My..." books. They are great because each page engages a child through bright colors, touch and feel, sound and of course easy text. Aside from this series there are tons of educational books for children of all ages. Usborne will definitely be a staple in Kennedy's book collection as it should be in your little one's as well!! There is nothing more fashionable then a smart child hanging on to your hand. They are your best accessory!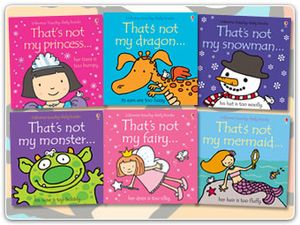 Until next time stay fashionable with your mini's in tow mamas! xoxo FSR
Ps. If there are any topics you are interested in me talking about let me know I am always open to suggestions since this blog is all for you!