Easter has come and gone but I am still reminiscing about my favorite table scape ever and all the elements that made it great. It was my first time hosting Easter Brunch and let's just say I totally underestimated what it takes to put on a brunch. lol It took me a solid two days to figure out the menu, go grocery shopping and of course decorate the table. Decorating the table was definitely my favorite part because well I am not the best cook so I might have burned a few things and had to start over a few times. Whew but in the end it all came together and that is all that matters; right?!?!?! 
Here is a peak below of the table scape that brought it all together and made brunch come together beautifully! The table and chairs were designed by yours truly with a designer from Interior Define. I absolutely love the fabric that we chose because I kid you not no matter what spills on it; it literally comes up with just a swipe of a baby wipe. That is definitely a win when you have a young child and you still want to have beautiful modern furniture. 
The dish set is by Kate Spade (which was a wedding gift so many years ago; thanks mom!). The napkins are custom made by Lola & Darla; which I have again had for many years. Just like staples in your wardrobe it is no different when it comes to table pieces that are just staples that are your go to's! 
When it came to deciding on the cutlery set I really wanted to tie in the table with them to bring it all together. So this set Luxe Gold Silverware Set by Art & Interior was the perfect finishing touch. The brushed gold brought such a decant element to the setting it really gave it a modern touch. 
Oh and of course when it came to deciding on the perfect desert to be served there was only once choice; Miss Mini Donuts. She created the cutest custom mini Easter donuts you ever did see!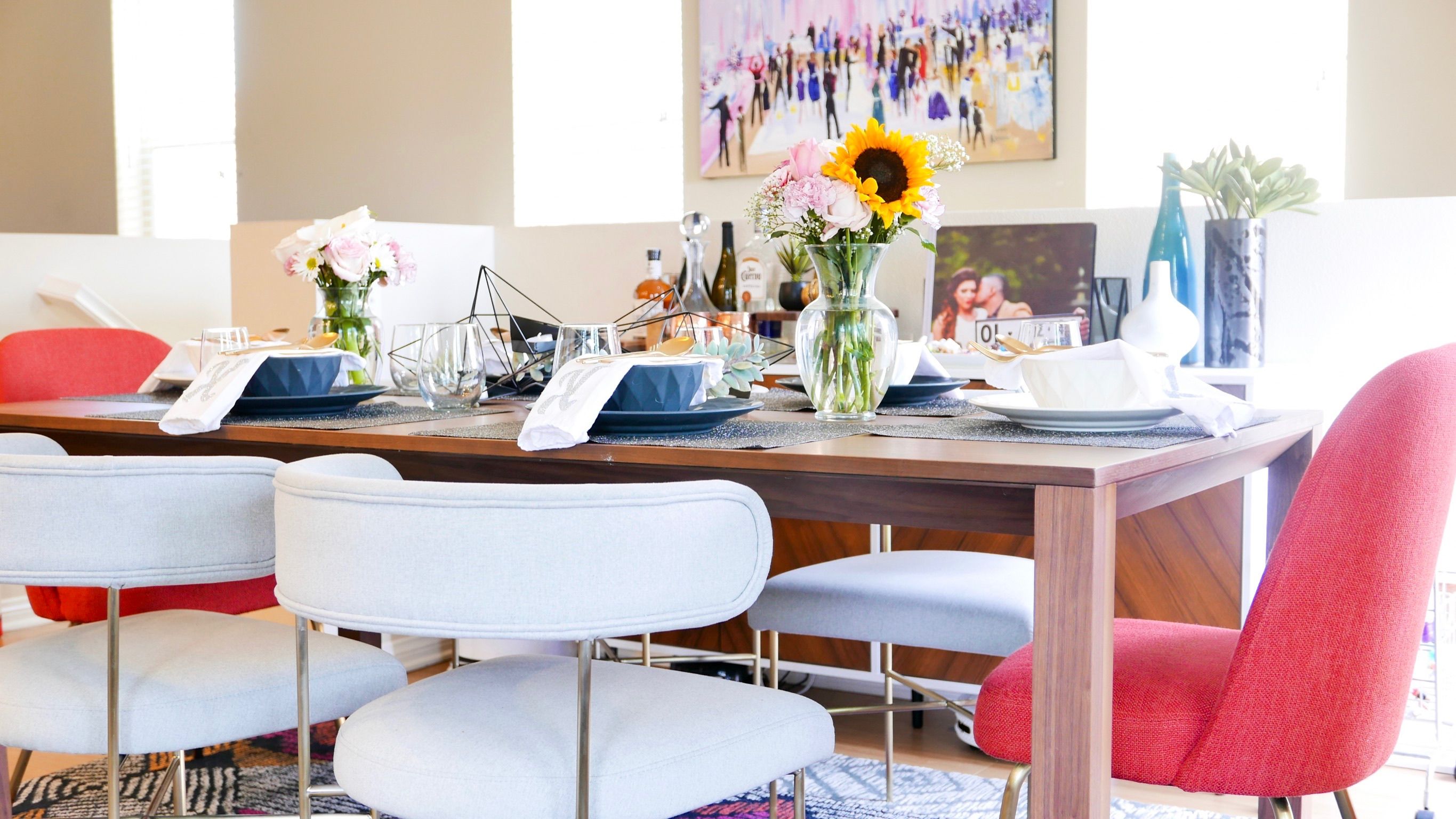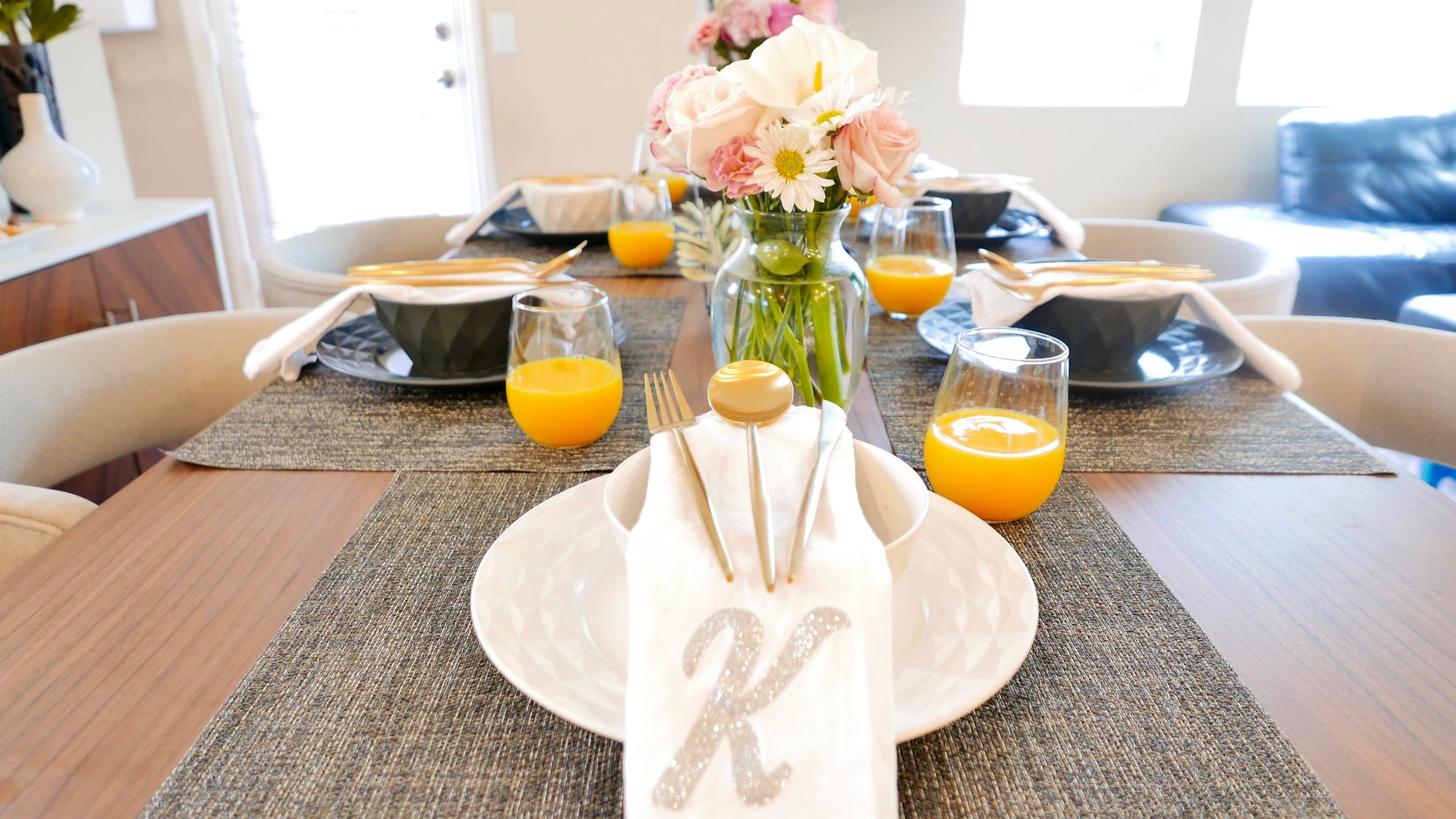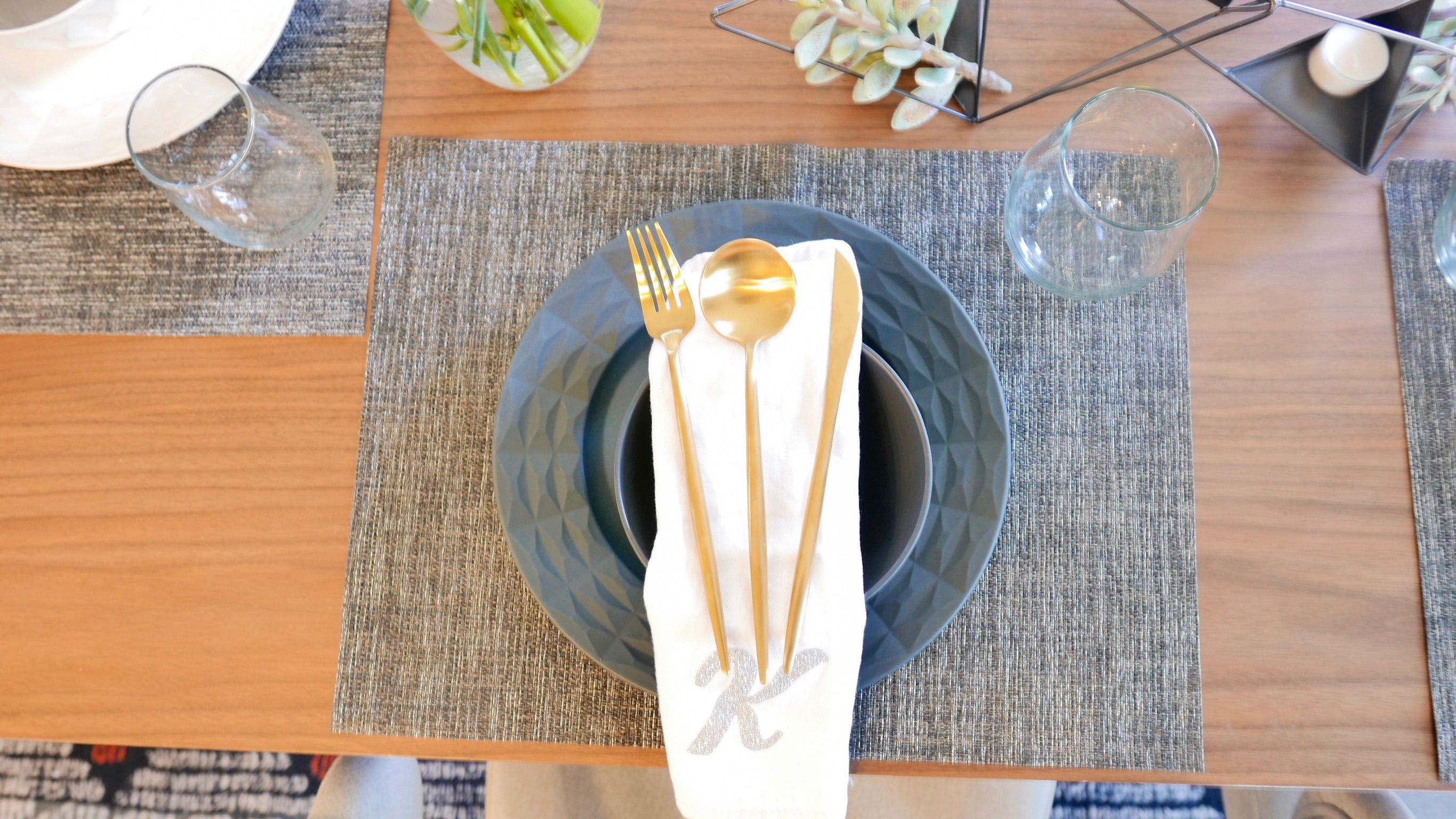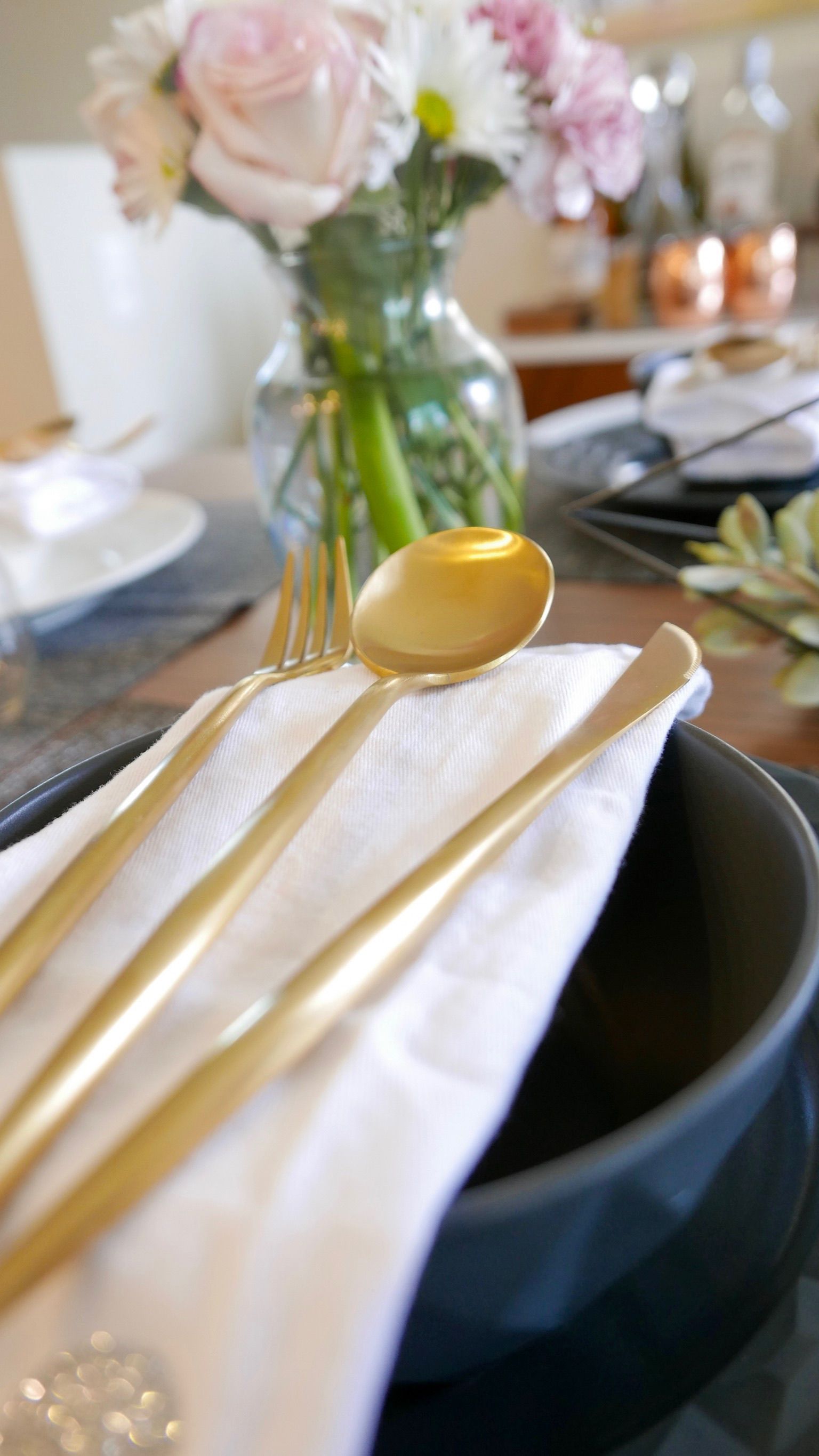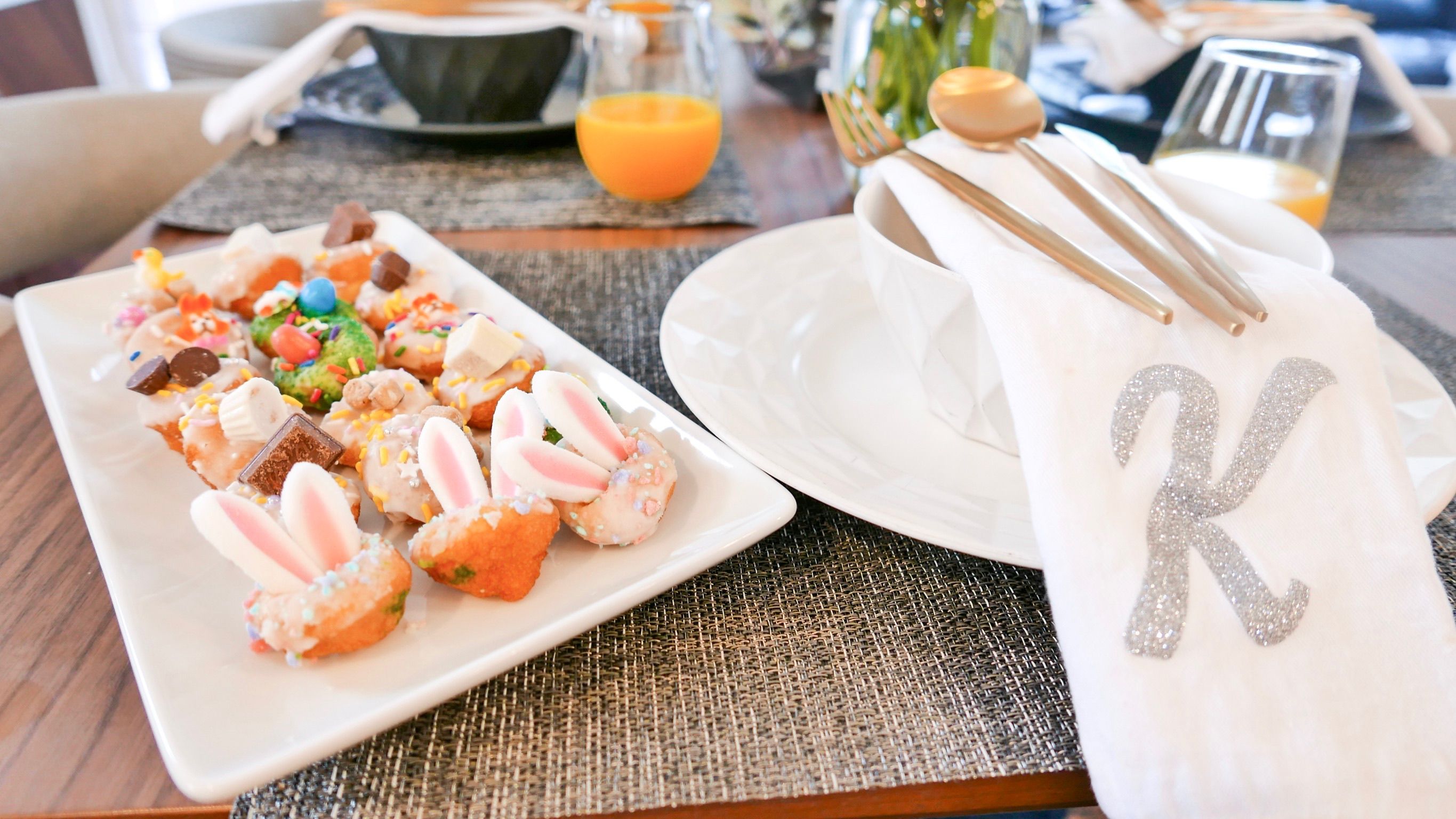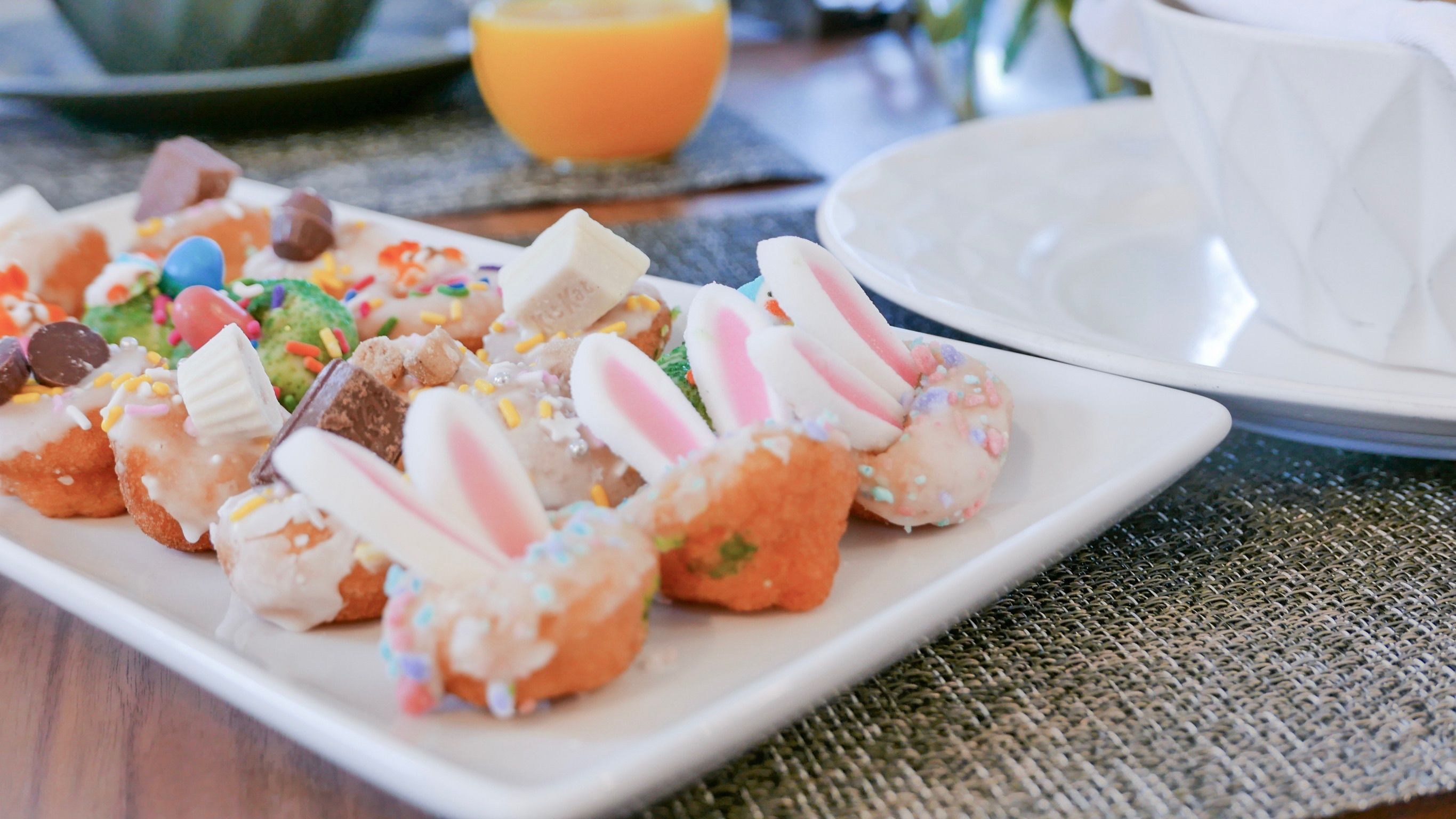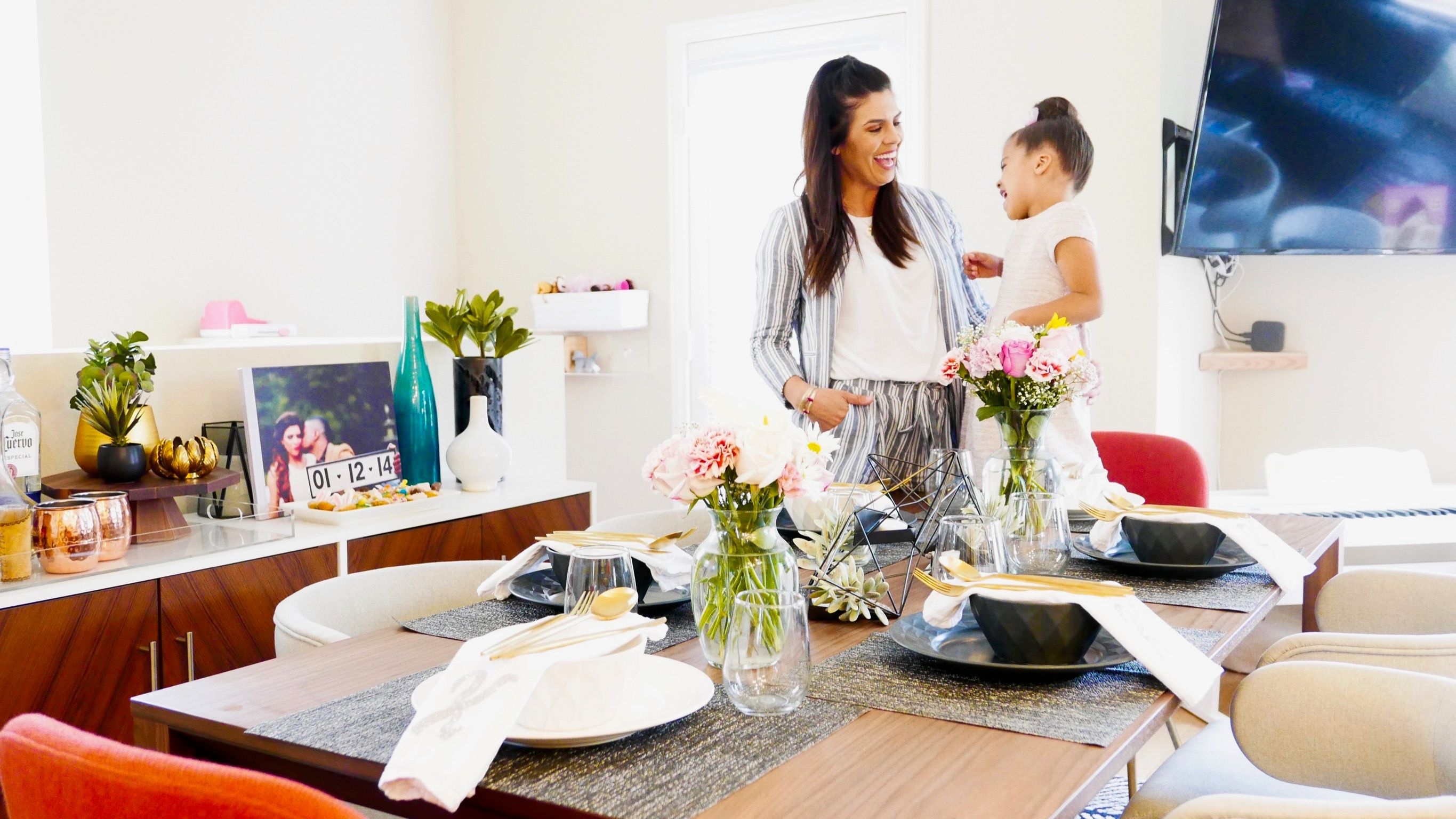 Until next time stay chic and fabulous! 
xoxo, KTS