There are many little ways to enlarge your child's world. I have found that the love of books is the best of all. Since Kennedy was a baby Chris and I have made it a point to read to her daily from short stories, to novels, to interactive books... we read them all. Reading became essential in our home as it became a special time we came together as a family daily to just slow down and enjoy a good read!  is the gateway to learning anything you want to know and allows your imagination to sore. 6 years later and Kennedy is now reading to McKenna; which literally melts my heart. Shamefully most of the books that McKenna now loves were once Kennedy's and has yet to have any to call her own. And as Kennedy gets older and her reading capabilities grow making sure she has the best books I know is important. With so many new books being published all the time sifting through to see which ones are the best fit for her can be a challenge. Between cooking, filming, homeschooling, laundry, running errands and everything else in between sitting down and researching the best books for the girls just isn't realistic.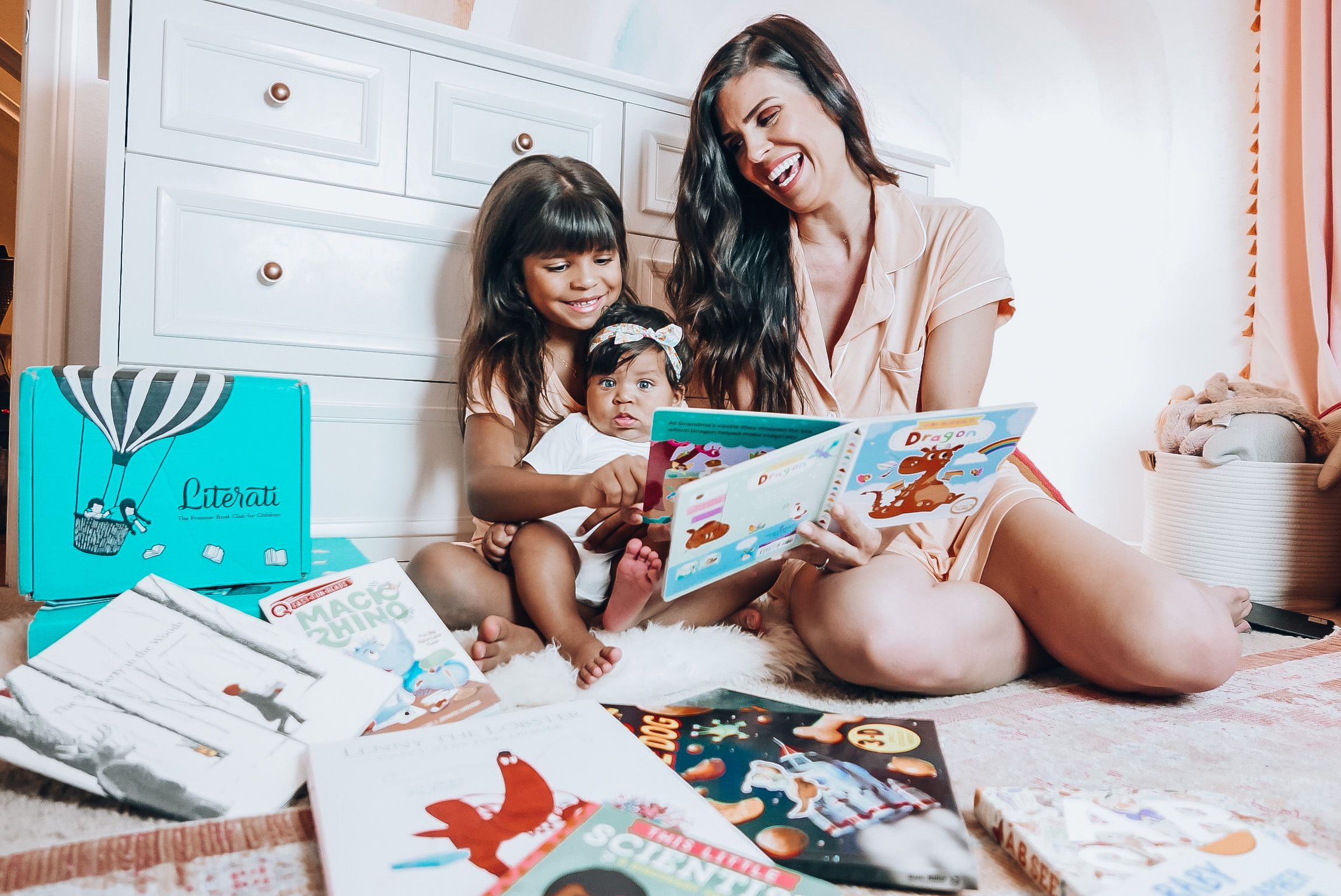 Thankfully, I stumbled upon Literati that does all the research for me. This monthly subscription based service creates curated boxes for children 0-12 years old by a dedicated team of experts to send your children the best books for their age. Your children will find vibrant stories, unforgettable characters, magical themed experiences that will be sure to engage even the most relunctant of readers.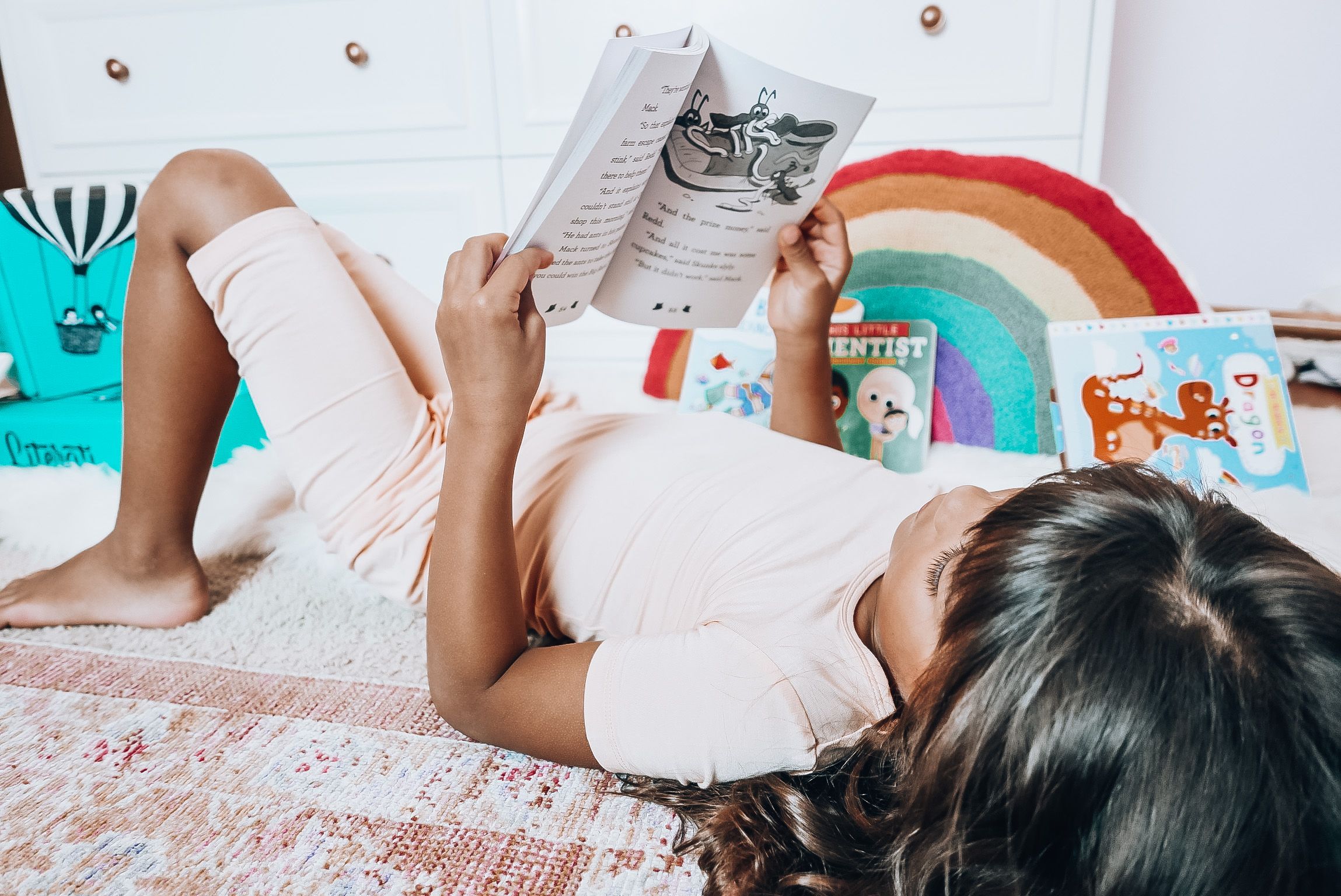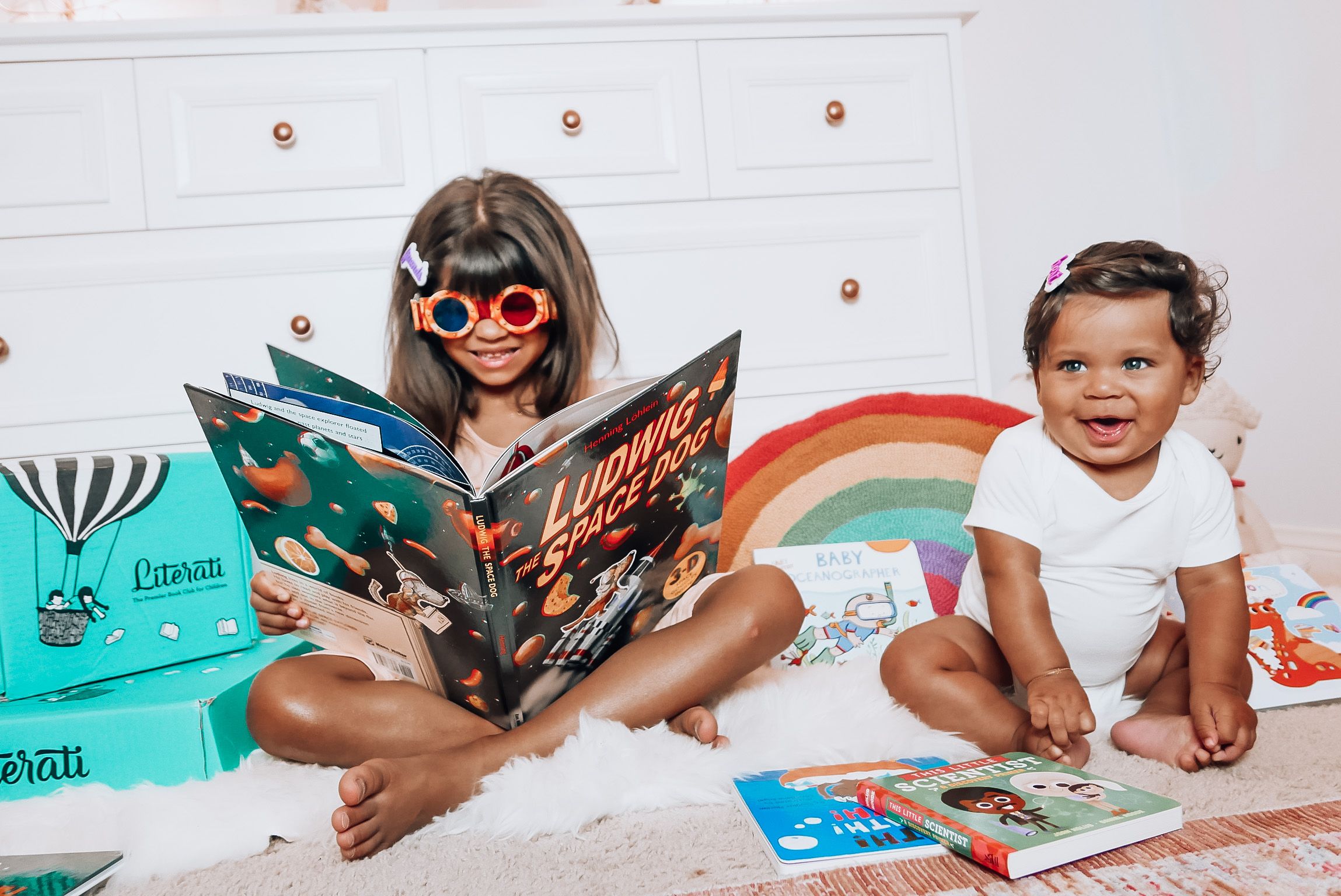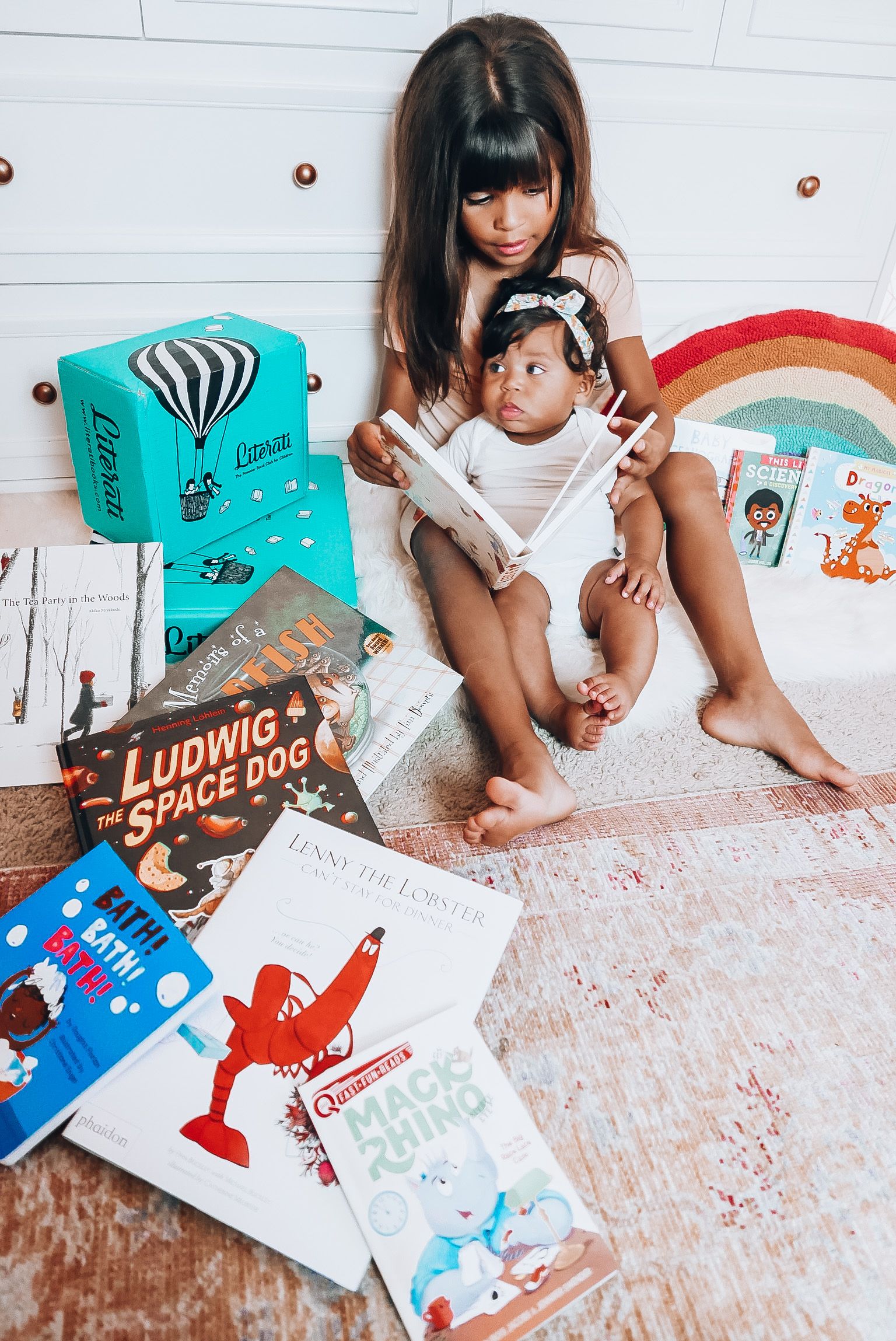 For just $10 a month the box includes 5 age-appropriate books, original art, personalized book accessories and much more. One of the best parts about the subscription service is you have the ability to just keep the ones you love and send the rest back; only paying for what you keep at prices that are lower than Amazon. (sayyy what?!?!) But I doubt you will send any back as I have loved everything we have received for both girls. To sign up now and receive 25% click HERE.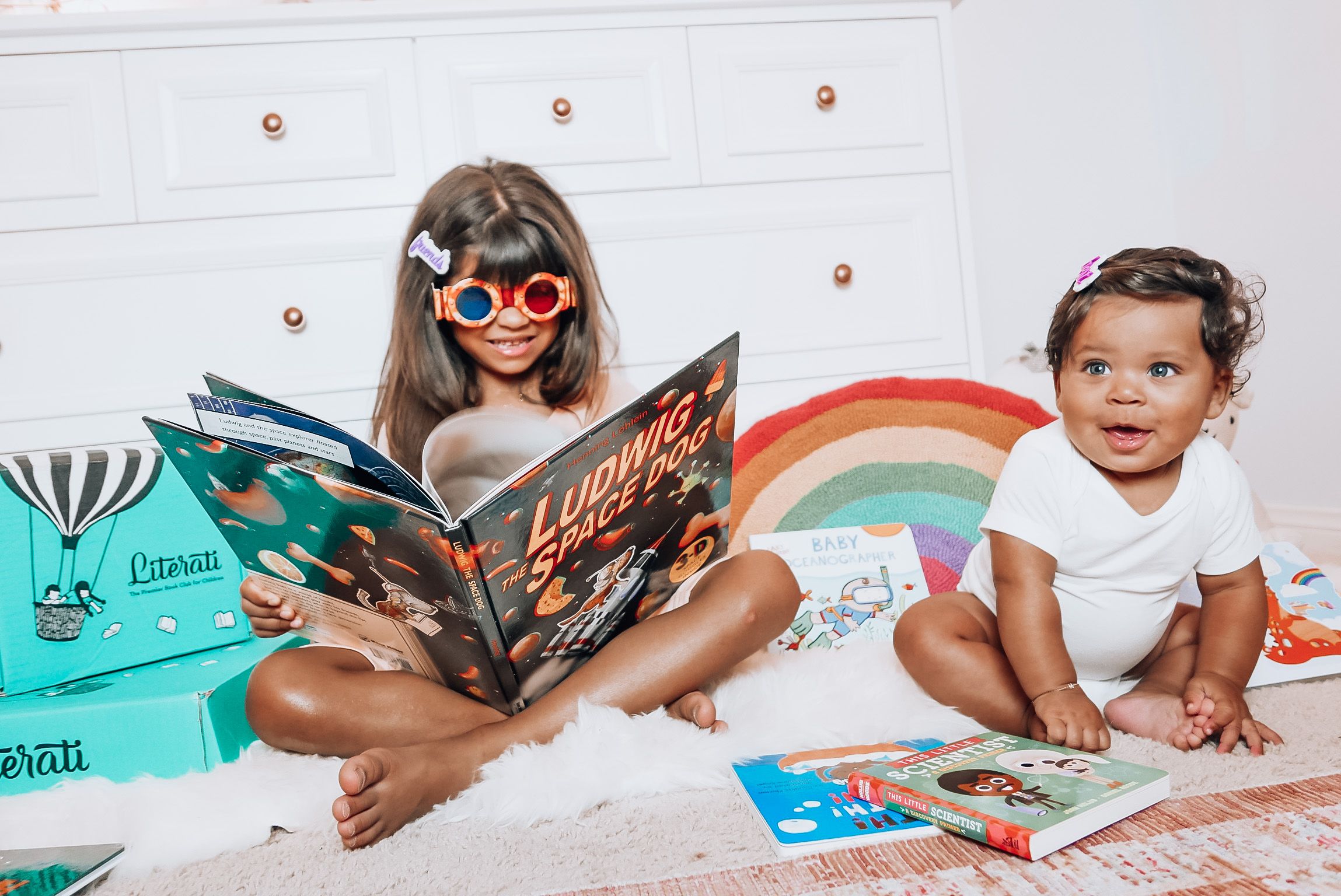 Hope you enjoyed this LIFE HACK for the week. Your time is precious let the experts do the work for you while you enjoy being present with your children. :) 
Until next time stay sane and chic, 
Lauren