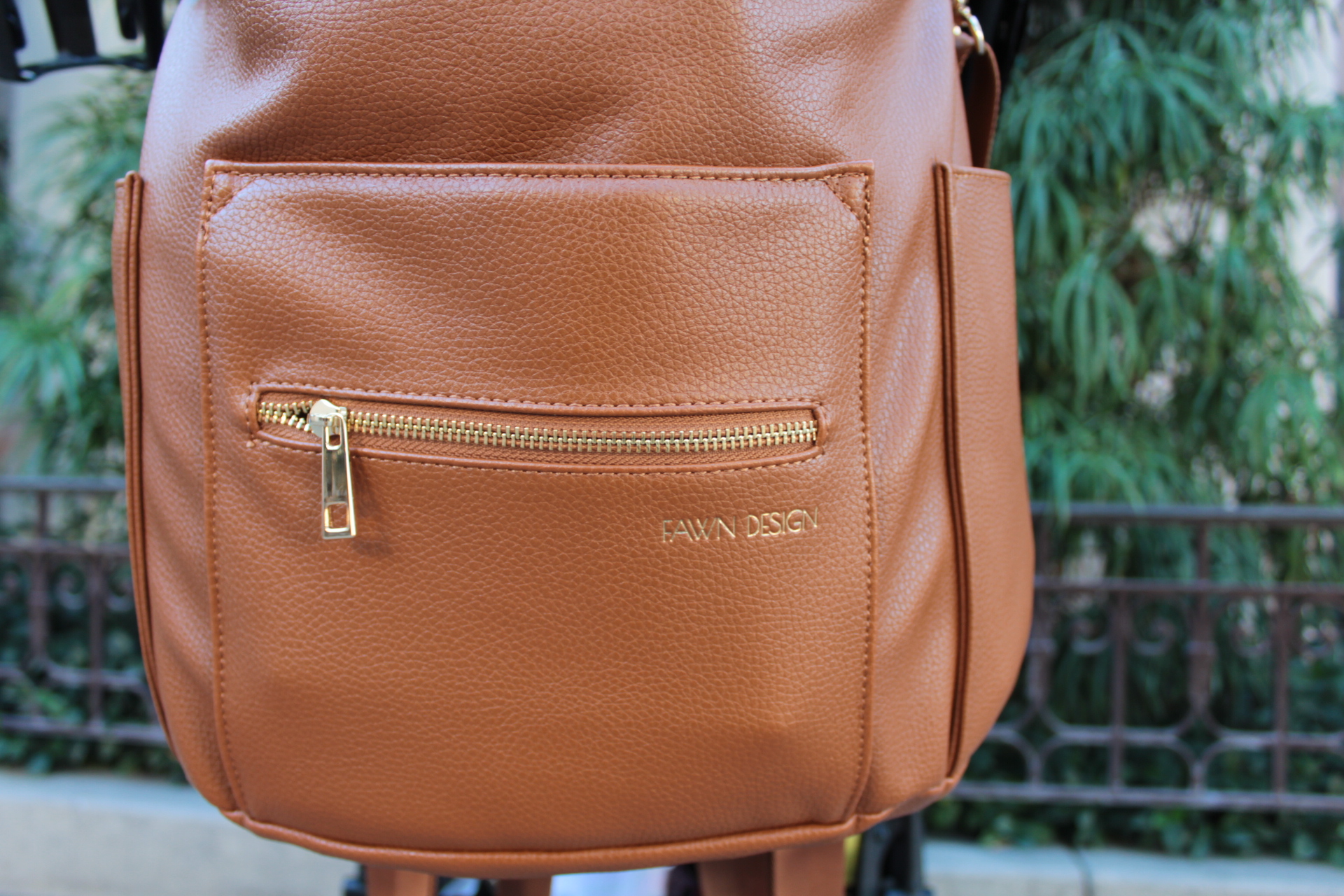 As a mom I am always looking for stylish ways to accessorize my wardrobe. I always dreaded the awful diaper bag because they looked and felt like a diaper bag! Well ladies let me tell you look no further because your dream bag is here FAWN Design makes the most impeccable stylish diaper bags on the market! And what is even better is they were originally created by hand. A husband and wife duo with two daughters have changed the game for diaper bags; not only are they functional they look great too! You wouldn't even know it's a diaper bag unless you knew of the brand which is exactly what they had in mind when creating this bag. They wanted all the function of a diaper bag without the look of carrying one. I have to say they definitely succeeded in that department because even my husband loves it and has found it to be a great bag with more than just diaper bag functionality; so ladies it is definitely husband approved! :)
The Fawn bag design was created three years ago by Jenny who designed it completely from scratch and used to hand make each bag by herself. The bag comes with 7 pockets for storage and has the ability to be a backpack or tote bag. It currently comes in 4 standard colors (Black, Brown, Blush and Grey); in addition they launch special colors during different seasons. However, Jenny still loves the Brown the most being that it is such a classic color and goes with everything! 
Her husband Cole came up with the name Fawn Design; since they were selling baby products the name Fawn meaning baby dear just seemed right. They then added the Design on the end to keep the brand name open to adding more products in the future. Well, we will definitely be sticking around to see what else they have in store for us all in the future; because with their design quality, great customer service and top notch style it will be sure to wow us all. Overall, what I love about this brand even more is that their overall goal is to teach their girls that they can do anything if they're willing to put their minds to it and work hard. We love this philosophy and hope it spreads to other children as well. 
So what are you waiting for ladies go snag a bag and fall in love like we did! You will be sure to get compliments left and right! You can shop the collection
HERE
.
We are also excited to announce that we are hosting a giveaway of a
FAWN DESIGN BAG.
To learn how to enter head to our instagram page HERE.