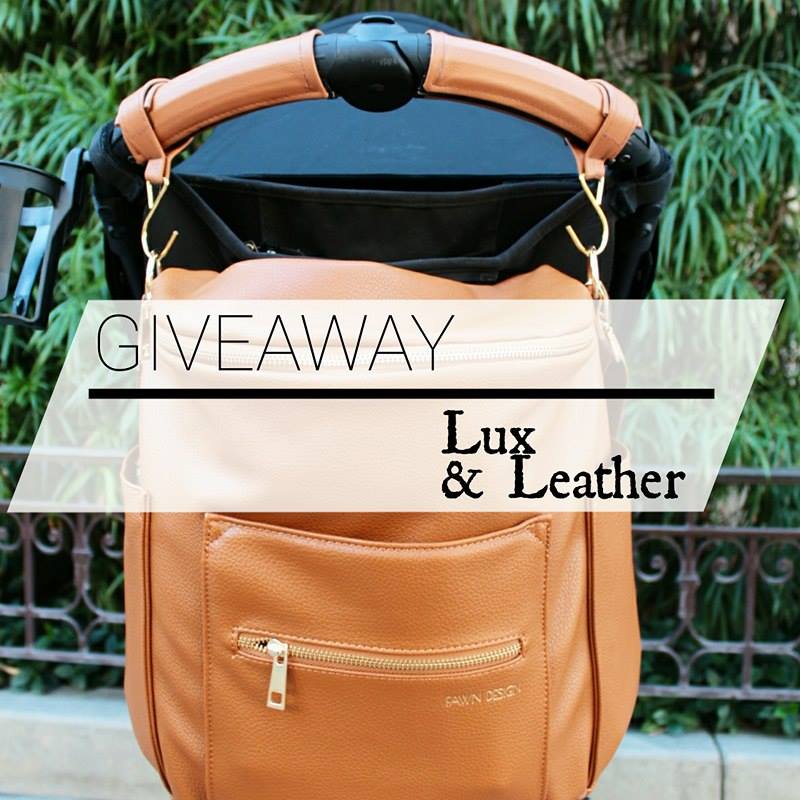 As a mom I know it can be a struggle to stay on trend with the latest styles of diaper bags, strollers, clothing etc. What I have learned is to always just buy the staples and revamp to give my favorite items a updated look. One baby/toddler item that many women can feel outdated quickly with is their stroller. Just like phone companies stroller companies come out with a new style almost every season. Updating the functionality, colors and durability. I am sure we would all love to ditch our current stroller(s) and buy the newest one but I have found just changing the accessories can give your current stroller such an upgrade. For the longest time we only had a Baby Jogger City Select which we still love but learned with quick trips and sometimes using our Sedan vehicle we needed a more compact stroller. That is when we decided to purchase the Baby Jogger City Mini Zip. As much as I love this stroller is was so plain and had really no personality to it. Thank goodness for Lux & Leather because they gave my stroller life! The leather grips fit perfectly along with the diaper bag hooks. And how divine does it look paired with the Fawn Design diaper bag I am just swooning! The color shown is Caramel Brown which is seriously such a perfect color for Fall. 
Lux & Leather was created by Lauren; a wife and mother of two girls. She became obsessed with hand making her first daughter moccasins and quickly the trend took off and she started getting many requests by friends and family. Not to long after she ventured out into other leather accessories it was when she discovered the need for dressing up strollers that she found her niche. The designs were simple in the beginning with offering just two sizes and attached by velcro. Today Lauren has created premium custom grips that are available in over 55 different makes and models so that every stroller can now have custom grips and hooks/clips. As of September 2016 she began offering lace-up grips which are truly just the epitome of top notch! Most recently, she released a Metallic Grey leather that is seriously perfection for Holiday. Although, Lauren's favorite to this day is the classic Caramel Brown because it goes with everything and gives the strollers such a classy look! Over the years we have ordered from many shops and I must say Lauren gives excellent customer service and has a quick turn around time which I love even more! So what are you waiting for go shop the collection and spruce up that stroller that is waiting to be shown off! 
And for those of you that love a fun GIVEAWAY! Head over to our Instagram page
HERE
for all the details on a chance to win a $50 shop credit! Trust me this is one you definitely want to enter! 
Shop their collection
HERE
.