BOWS, BOWS and MORE BOWS! We can never get enough BOWS! I am sure you have noticed that almost daily Kennedy rocks her signature style, a beautiful bow in her hair thanks to
Southern Adoornments
! I love everything about this company which is why we decided it was time to share our love for the brand with all of you and bring you this awesome Evergreen Bow Giveaway (rules are below). 
Southern Adoornments
was created by Nikki a mother of two who lives just outside of Atlanta, Georgia.  Although, she has been at the handmade game for many years, she started pouring all my extra energy into the brand over two years ago, with the birth of her second child.  She was struggling with a pretty big case of postpartum depression and anxiety; which I am sure many mothers can relate to. Pouring some energy into creating really helped Nikki reconnect with who she was, and knowing she was creating for her own children as well was very affirming. She built the business around the principal that if you are kind and spread genuine love for your products and customers, then the business will grow itself. Well, she was definitely right over the years she has formed many connections with her clients that have turned into very real, lasting friendships that truly support her business! 
Nikki takes true pride in her work and pays attention to detail down to the packaging! She makes each package so exciting to receive by sending a little love in each one for the woman on the receiving end. She truly pays it forward every time a package goes out! I always say its like Christmas when a Southern Adoornments package arrives. Each item comes in a gold foil package and inside there is shiny confetti surrounding her perfect accessories. Kennedy and I just love it! 
Each time she puts out a new collection we are blown away! So unique, stylish and on trend. She uses only the best leather, suede and glitter fabrics! The craftsmanship is amazing so if you haven't already you NEED to go check out her amazing page on Instagram @southernadoornments and also her
Etsy shop!
 The brand has now expanded into clutches, keychains, t-shirts and earrings. I can't believe their is actually any product in her shop still available her collections literally sell out in minutes! So hurry on over and go snag a "Soad" product and then consider yourself lucky!
Here are a few of Nikki's Favorite from this Winter Collection: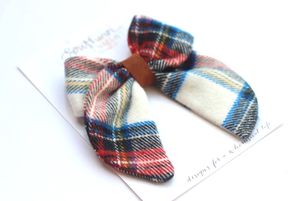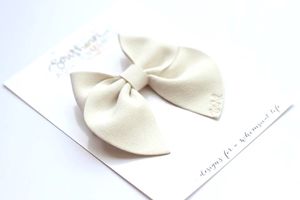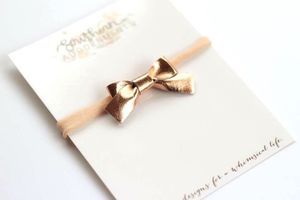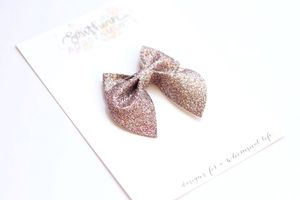 Winter Collection "Evergreen Leather Baby Ruth Bow Giveaway!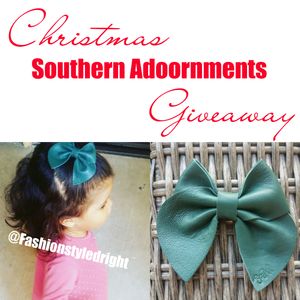 Contest will run November 21st at 10am PST - November 28th 12am PST. The winner will be randomly handpicked by Kennedy and announced less than 48 hours later. The contest is open internationally, anyone outside of the U.S entering must pay for shipping if chosen as the winner. Private accounts must be public for the remainder of the giveaway and 48 hours after to verify. To have a valid entry you must follow all rules. ** This is in no way sponsored or endorsed by Instagram, Inc. Be entering you are confirming that you are indeed 13+ years of age, realize Instagram from any and all responsibility, and you are adhering to Instagram's terms of use. 
RULES: 
Thank you and goodluck to all! xoxo FSR