Bumbelou was created in 2014 in Minnesota after the birth of Jenna's daughter. Feeling a bit out of sorts Jenna needed a way to use up some creative energy, she decided the perfect solution was to create headbands for her darling bald bundle of joy. Being that her daughter was so cute in her adorable hand-made headbands and gaining so much attention every time they were out Jenna thought what better way to spread love, joy and hope but through these headbands. Thus, Bumbelou headbands were born and with sales growing everyday Jenna is able to now donate 10% of all profits to Compassion International; a wonderful organization supporting children in need around the world.
These adorable headbands are individually made by hand with love, giving special attention to each and every headband and a prayer placed on each one that will soon be adorned by a beautiful child. What I love about these headbands is they are truly hand-crafted with so much detail. They stay on Kennedy's head with felt placed underneath each bow/flower design which allows the headband to stay in place and it's also not too binding (which is really important especially with very young infants).
There are so many unique and wonderful designs to chose from I could just buy everything in her store! From lace to sparkle to felt I guarantee you will find something for your little one's wardrobe. If you would like to support Bumbelou and make a purchase head over to the
Etsy shop
and for 10% off use code "KENNEDY10".
Happy shopping my fashionable mommies!! xoxo FSR

Here are a few of our favorites: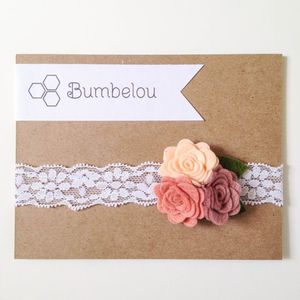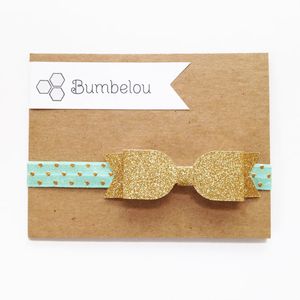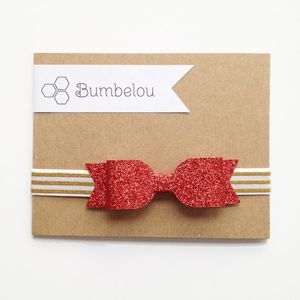 Kennedy loves her Bumbelou headbands!!