This post is sponsored by Babblebox. 
I may not be a new mom technically however, having a baby for the second time still feels like my first time in many ways. Because new developments about baby products come out constantly and they get better year after year there is always more to learn and new products to buy. It can be hard sifting through the products that you actually need and ones that are just nice to have. And of course there is not any one size fits all or even most. Every baby is different because like you and me we all like different things. They also have different skin reactions to products as well so it is always trial and error to figure out what works best. With that said I was super excited to receive this Babblebox full of goodies for mom's like myself. It was stocked with goodies for myself and for little Miss McKenna Reign. Now lets take a in-depth look below at each item in the box!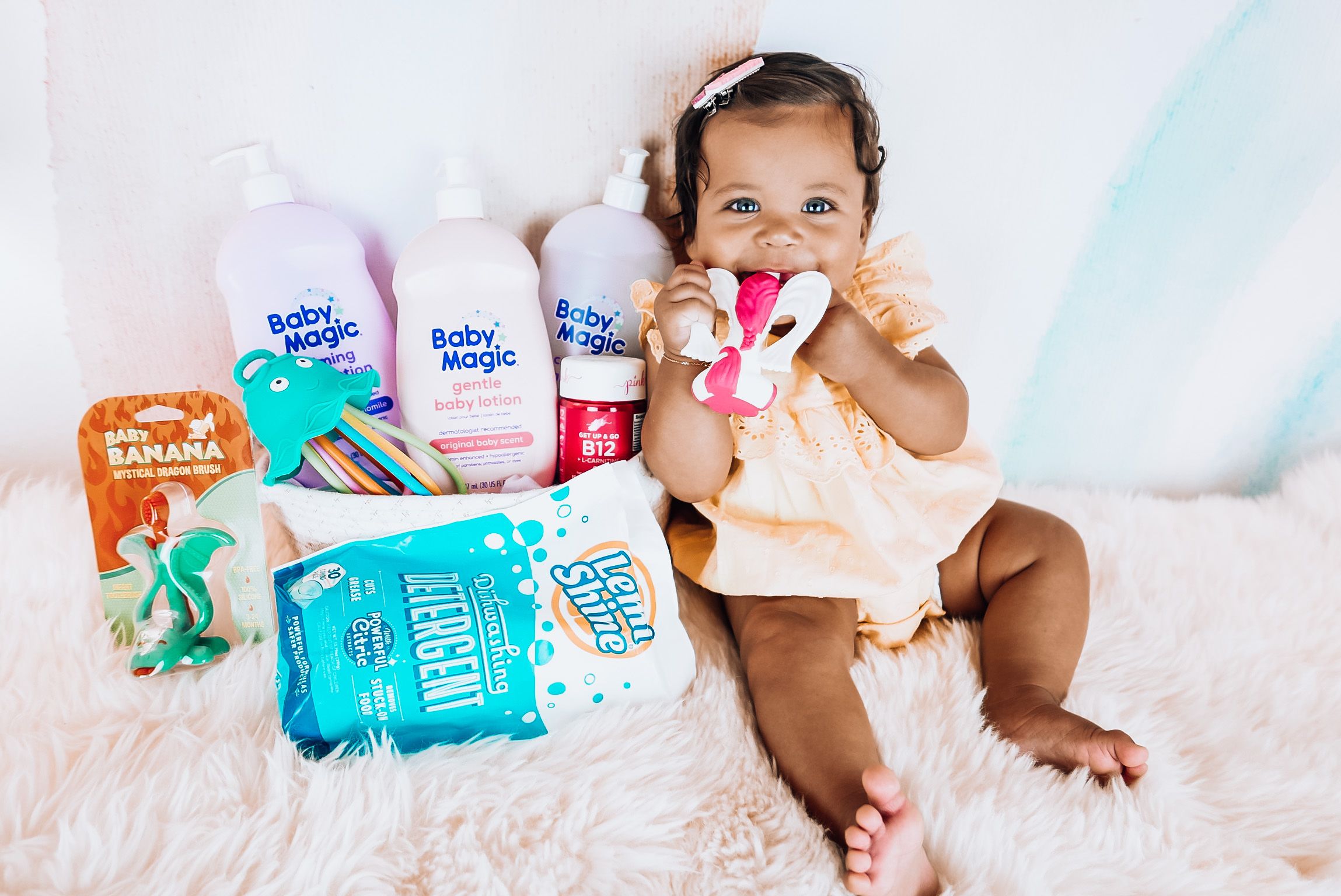 One of the first items I was super excited about was Baby Magic; they have been around for decades and all their products are sulfate, paraben and dye free.  These products definitely live up to their name; true baby magic. :)  Every night we have a routine for McKenna before bedtime which includes a baby massage, spa music and of course her favorite boob milk hehe. We started using the Calming Lotion and let me tell you McKenna had the biggest smile on her face as she cooed in delight relaxing into dreamland. It has a subtle sent of Chamomile and Lavender and even locks in the moisture all night long. It pairs perfectly for when she takes a bath and gets to soak in the Calming Baby Bath. Who wouldn't love bath time when the water is just at the right temperature and you get washed with the perfect sweet scent to calm you down with a tear-free formula. In the morning we have been loving the Gentle Baby Lotion as well. With Aloe and rich vitamins it leaves the skin feeling hydrated and as smooth as a baby's bottom; literally! :) And right now they are partnering with Baby2Baby for the month of September for Baby Safety Month giving a portion of proceeds from the purchases of the items listed above to the foundation. Nothing like a company that gives back especially one that gives to an organization that provides for children that are living in poverty ages 0-12 years old with basic necessities.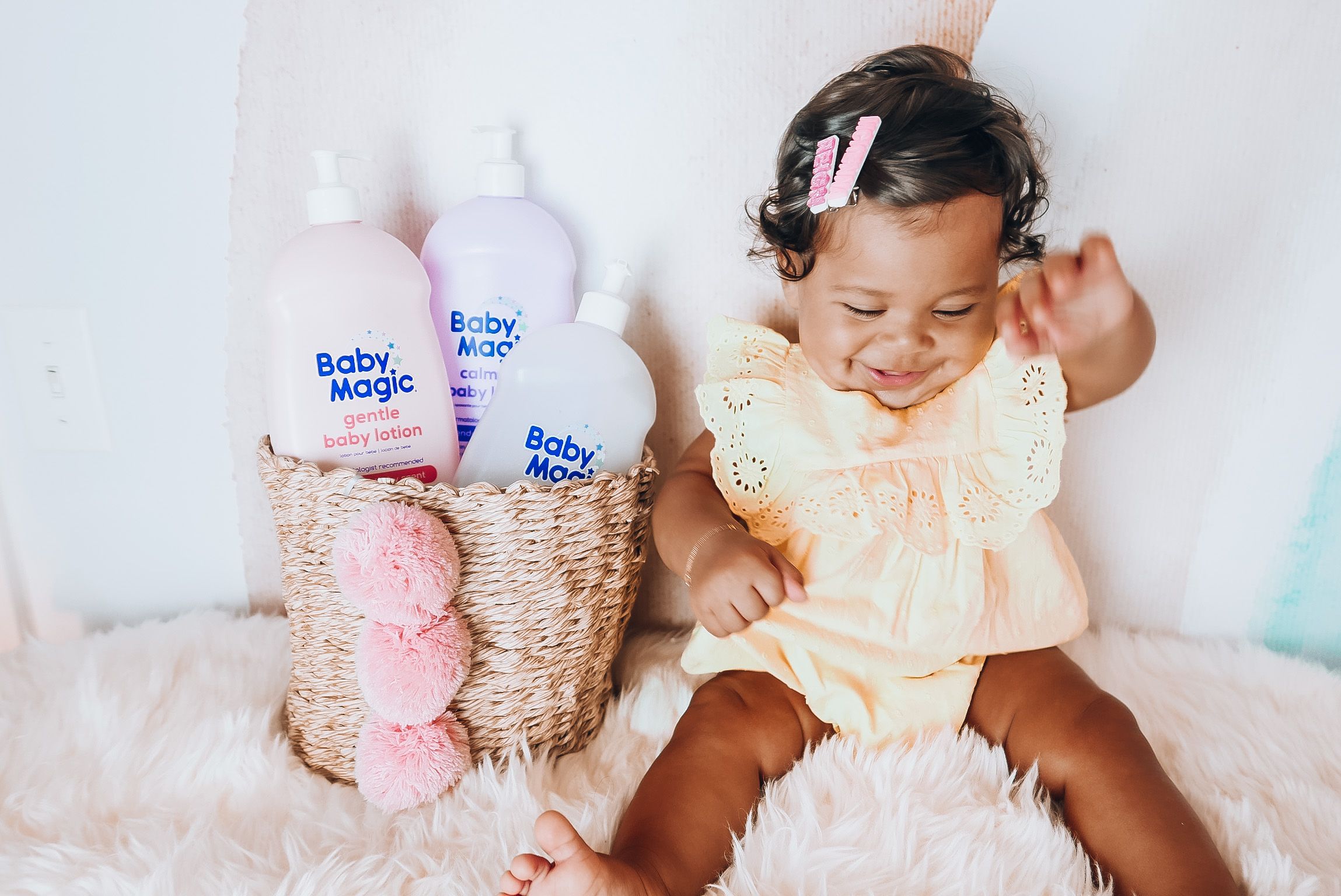 Next up in the box is the Disney Lullaby App. We are missing Disney so much these days so I am loving that this brings a little Disney magic into our home. :) Nothing like a sweet Disney Lullaby to make baby girl fall asleep for mid-afternoon naps... now that is true Disney magic. She will definitely be a Disney musical pro by the time we go back to the park. If you are a Disney lover like me then you need this app in your life! It might even soothe you to sleep (it happened to me a few times..shhhh don't tell hubby!) You can download the app HERE and thankfully it is available on EVERY streaming device. The app is even integrated with Philips Pregnancy+ and Baby+.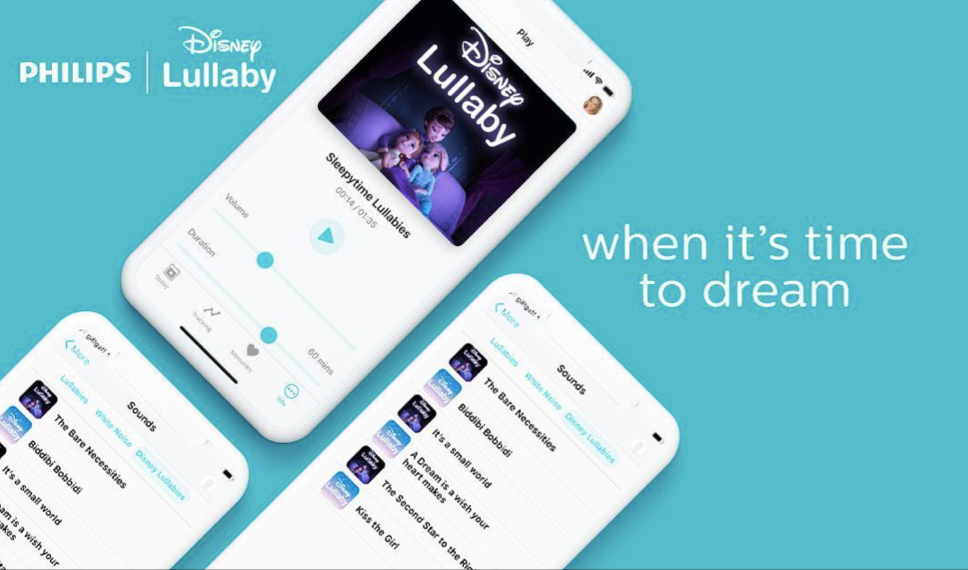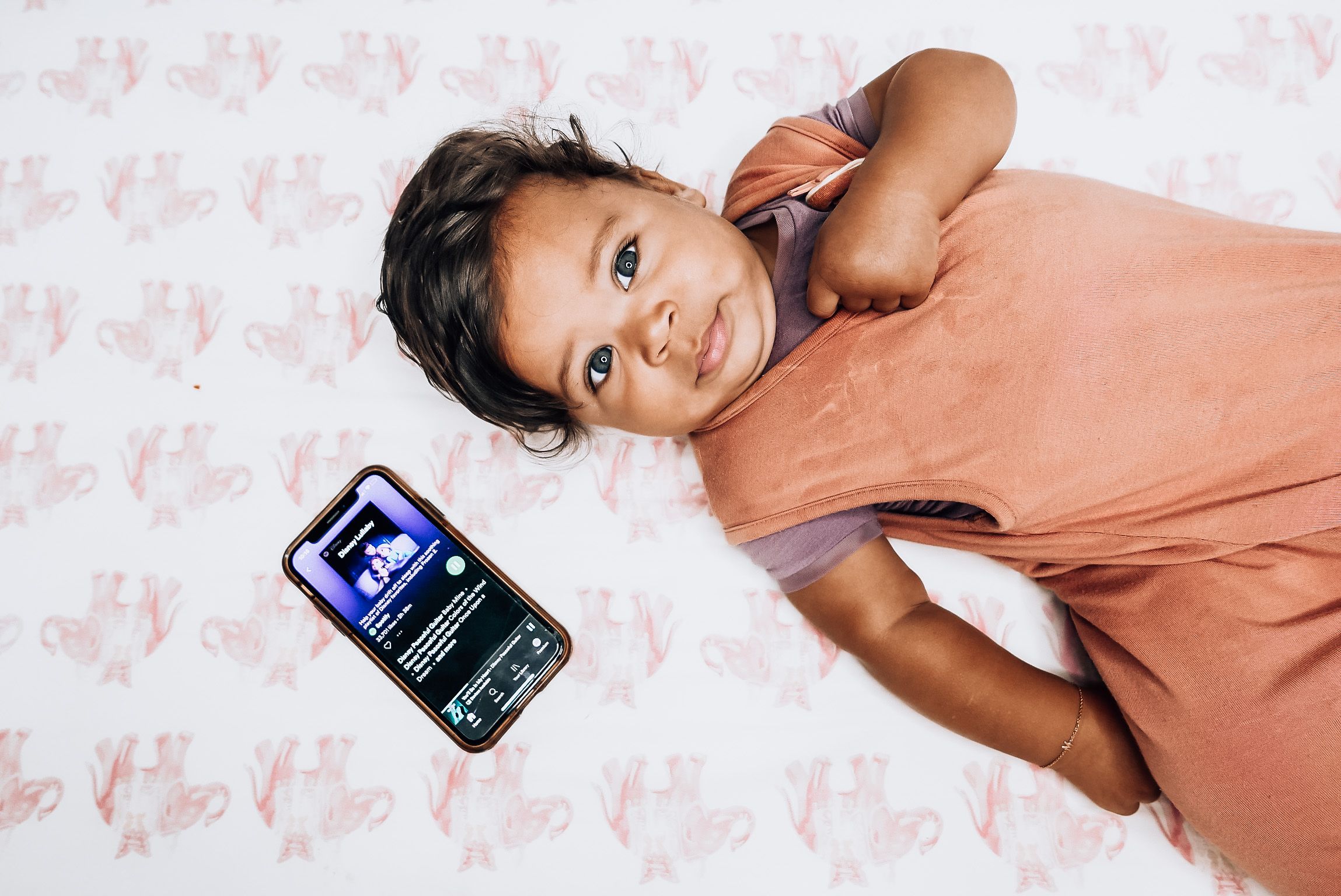 Baby Banana has been around since 2001 as a family owned business creating its first product the Baby Banana toothbrush. Since then they evolved that concept adding new products including the Magical Dragon, Magical Unicorn Training Toothbrush (which is McKenna's favorite) and the Lil' Squish Jellyfish. Her first two teeth broke through at 4 months old so having these tethers have been great as she has been teething since early on. The Magical Dragon is dual sided allowing the hardest days for baby to still have their gums soothed by using this. The Magical Unicorn Training Toothbrush is great as well with the horn being the focal point allowing for baby to go to town on it and slowly learn how to brush their teeth with it. Now the Lil' Squish Jellyfish is the most advanced of them all as it doubles as a teether and a rattle. McKenna is able to grip is so easily with the tentacles and rattle it to her delight she is in sound and touch heaven. You can shop now by using code FALL50 to get 50% off.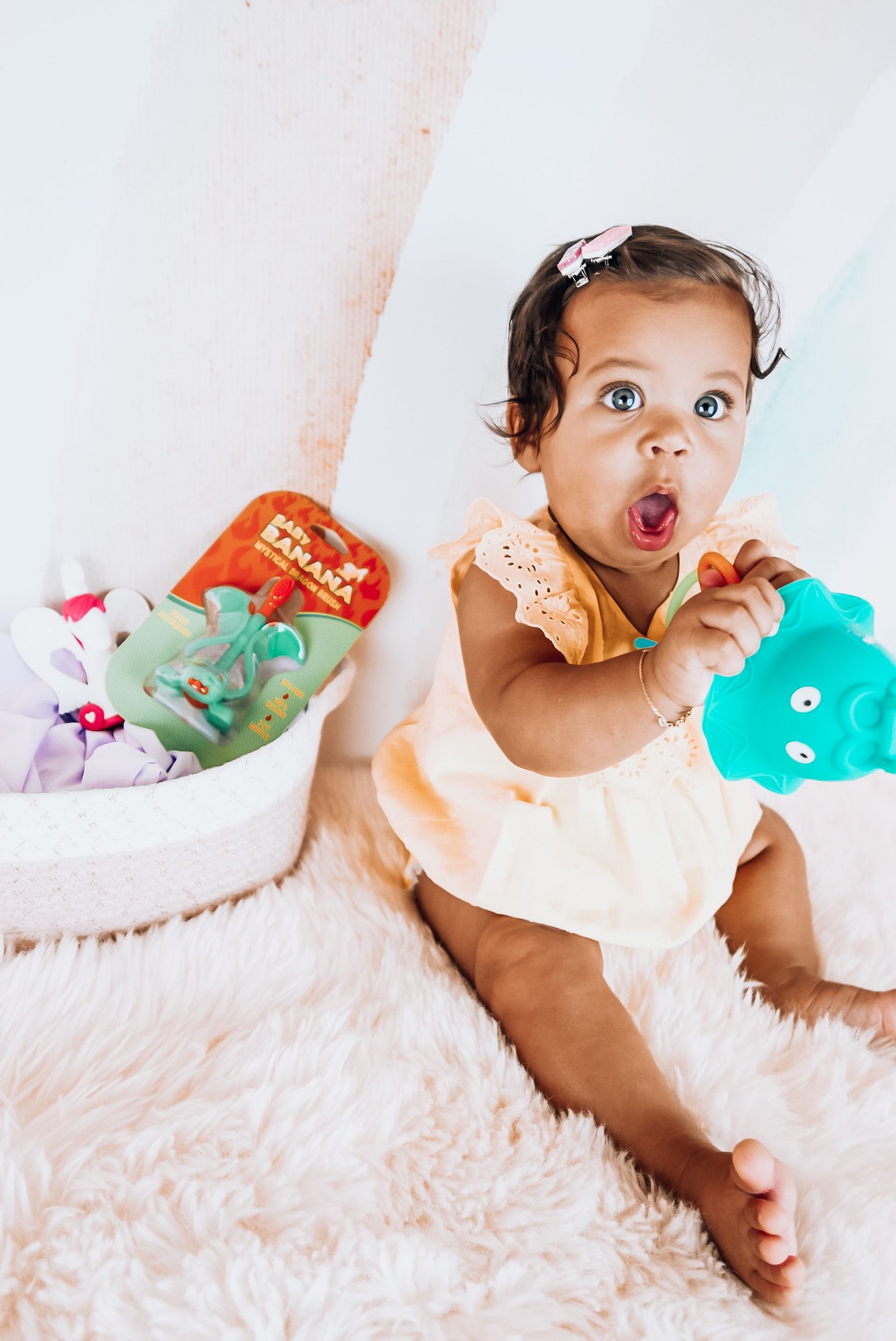 How sweet is this My First Horoscope Book, Illustrated by Rachel McAllister. Like most parents we all wonder what our little bundle of joy will be like and usually try to see what our little ones horoscope will be when they are born. It is the perfect gift to receive or give to all parents. I love that it is a board book with the cutest illustrations to captivate babies and toddlers. It even has a place to put babies birthday and sign.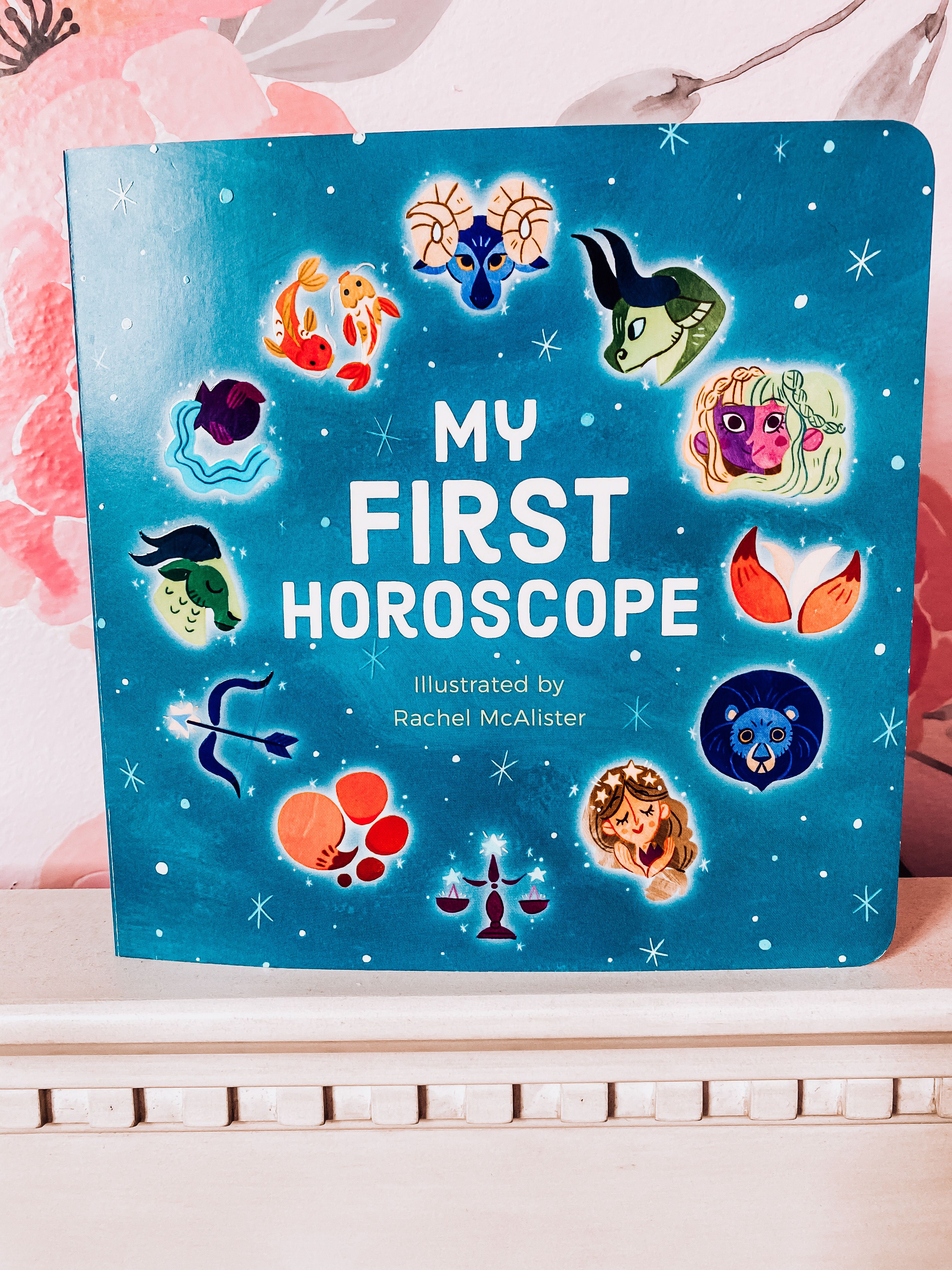 Now for the mamas! Here are our goodies...
One thing that is talked about often when having a baby is deciding if you are going to breastfeed, formula feed or a combination of the two. For myself I chose to breastfeed both girls because of the many benefits it provided for them and myself. Now with that said breastfeeding is not always an easy task and can be quite intimidating your first go around. So I love that Simplifed offers a breastfeeding consultation with a international board certified lactation specialist to support you through your breastfeeding journey whenever you need it. They are there to support you in whatever phase you are in with no judgement. Knowledge is power and when having a baby the more you know the easier things are especially starting out. So many women give up in the beginning of their breastfeeding journey because it gets to hard or they lack the help they need. So this is such a great space to ask your questions and help you along your journey to hopefully get to your breastfeeding goals. Use code "KEYESTOSTYLE-Simplibox10 to receive 10% off your initial 30 or 60 minute consultation. 
One thing I have definitely learned being a mom is that taking your vitamins is so important. So I was super excited to try these Get Up and Go B-12 Fast Dissolve Tabs by Pink Products. All moms I believe live a busy lifestyle so with that said we need something that is on the go and efficient and these are definitely that. They ignite your life and tastebuds with a burst of berry flavor combined with 5000 mcg of Vitamin B12 and amino acid L-Carnitine. Visit Pink Products for a $2.50 off coupon and to find a retailer near you (check out Target HERE)! Valid through 12/31/20.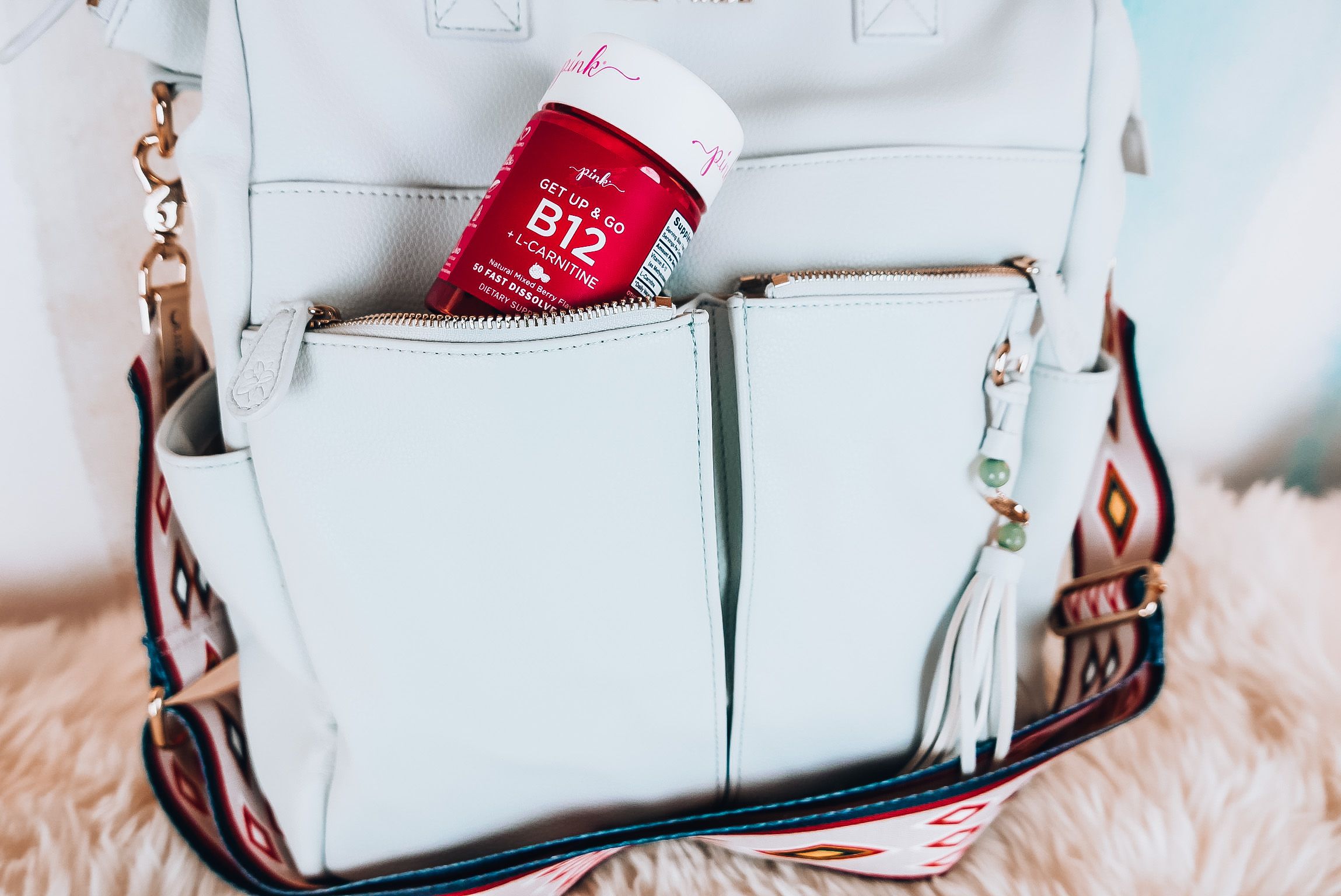 When I first became a mom I was all about making our home a super safe space for baby which meant first and foremost looking at all our cleaning products and making sure they were non-toxic. These Auto-Dish Detergent Pods from Lemi Shine definitely passed that test. These pods leave the dishes sparkly clean with zero toxic residue and smelling citrus fresh. They can be found nationwide including Lemi Shine, Amazon, Walmart and many more.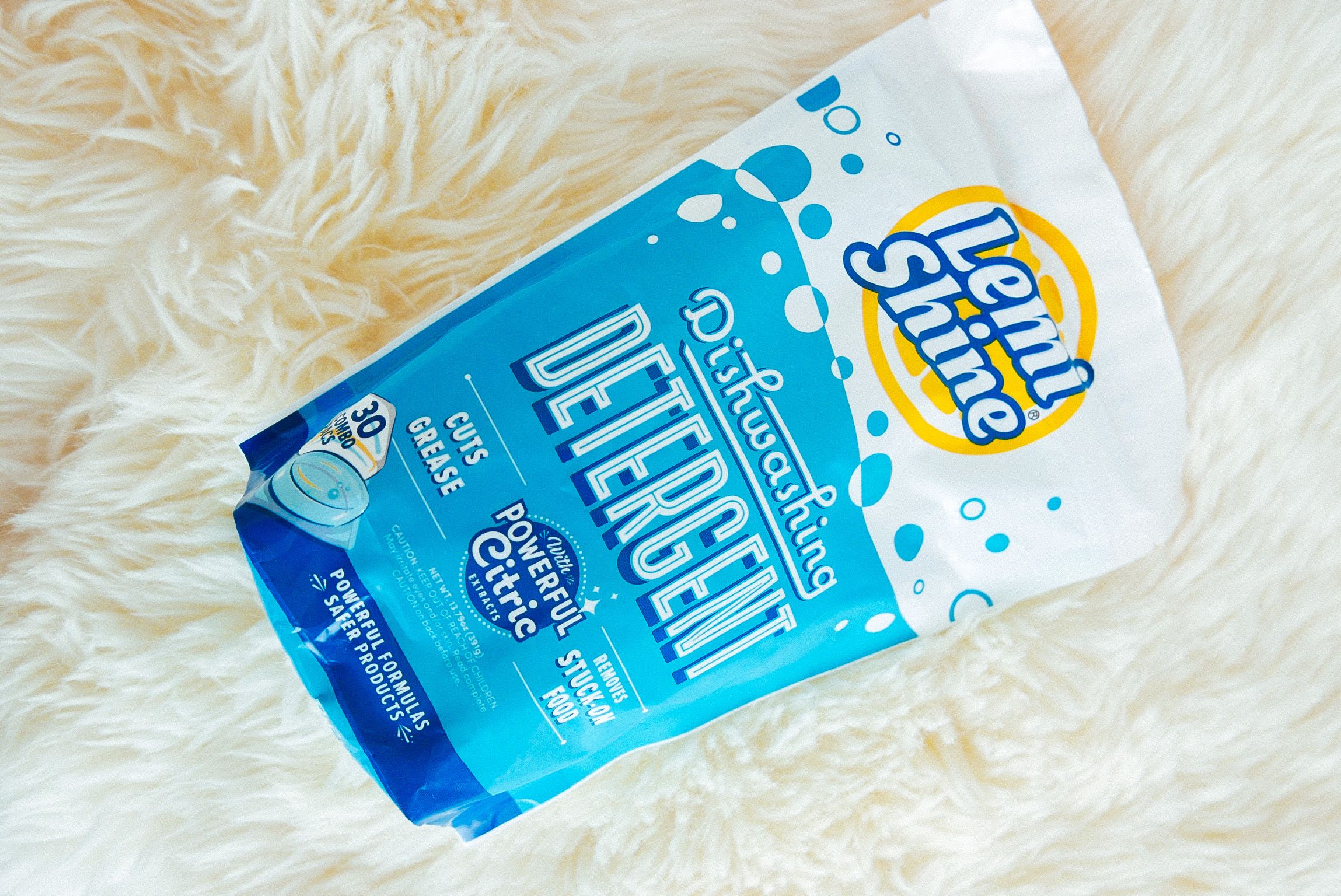 Ok ladies now its time to go shopping! 
Until next time, 
Stay chic KTS