As our toddlers continue to grow bigger so do our tasks as being their parents. I had dreaded potty training ever since Kennedy was an infant. I thought how am I ever going to get this little girl to know how to go potty without having a million accidents first. I looked around our house and thought this is not going to be fun we have solid carpet through out our whole house. What I found on the internet basically freaked me out lol in a nutshell it said "let them run naked for three days and basically hope for the best that she doesn't have a bunch of accidents while taking them to the potty every 15 min". All I saw in my head was pee constantly on the carpet or worse poop and me having to clean it up with my bare hands. I thought oh my gosh we will never last a day at Disney or the mall; but I knew eventually I had to give into the idea and figure it out. After, I pondered all these thoughts I came to the conclusion that the best way to go about this stage was to wait for her to tell me when she was ready because I definitely was not and was in no rush whatsoever. Changing a diaper was simple and convenient, only hurting my pockets a bit which I was ok with. Many people would ask when are you going to train her or is she trained etc. And my answer was always we will train when she is ready. I mean think about it you cannot force your child to walk they have to want to walk; eventually they will figure it out it's just natural. So I figured this approach would be best especially since I read forcing them into it can backfire. 
As I waited for Kennedy to let me know when she was ready I started at about 2 years old by just familiarizing her with the toilet. I stuck a small potty that looked just like a real one in each bathroom. Yes EACH bathroom. I figured the more she saw them the better. Of course as kids do they always follow you into the bathroom because they are curious and want to be around you. So after a while Kennedy started to sit on her little potty and began to just get acquainted with it; I never made a big deal out of it. 
Then when she reached about 2.5 years old I decided to get a potty chart and a book about going potty. Of course it had to be a "Princess Potty" book. I felt at this stage she could read about how little girls go potty and that she would be rewarded for sitting on the potty, taking her pants down and washing her hands. I also purchased pull ups that when wet would give her a cooling feeling. This allowed for her to acknowledge she had gone potty and after a while she hated that feeling of being wet. This started to trigger her wanting to be trained. 
A few months before she turned 3 years old she came to me and said "Mom, I want to wear big girl panties like you!". At that moment I knew it was the time to finally kick things into high gear. Below is how I then trained her in 3 days time! :) Use the method below ONCE your child has shown interest and wants to be trained. 
POTTY TRAIN THE KEYES WAY: 
Make it a very EXCITING time. Take your child to the store and let them pick out their favorite new undies. Buy at least 2 packs to start with.
BUY ESSENTIALS: Carpet cleaner, rubber gloves, stickers, chart (you can make one or they have pre-made ones and treats. 
UNDERWEAR. These are big girl/boy undies and we do not pee or poop in them. We use the potty. 
PORTABLE POTTY: For long rides, trips to the park or even running errands this seat will really come in handy. I can't tell you how many times we were at a food drive-thru or on the freeway and she told me she had to go. I literally pulled over at the first exit found any parking lot I could find. It made living the house so much easier and gave me peace of mind that I wouldn't have to search for a restroom if she needed to go quickly. (I still keep this in my car incase we have an emergency!) Shop this item HERE. 
PORTABLE POTTY SEAT: This was great when we were in restaurants. It can be scary to use an adult potty for them; so this makes it perfect for them to sit on. It packs nicely in a diaper bag and I put it in a cute bag! Shop this item HERE. 
THROW AWAY diapers. Let your child see you throwing the diapers in the trash so they know there is no option of using them again. 
PREPARE THE GOODIES. All ideas are optional but I found the more fun I made it the easier it was! 
REWARD. This was key for training. Buy your child's favorite treat and explain to them that every time they go potty they will get a treat. (Kennedy loves suckers so I bought a big bag of them and I told her every time she went potty she would get a sucker. This made it pretty easy because she would try to go all the time so she could get a sucker.) 
STICKER CHART: Not only do you want to reward them with a treat but making a chart of their progress allows for them to visually see how they are doing. And seriously what kid does not love stickers! 
POTTY STICKERS: Put a sticker in the potty seat and tell them there will be a surprise picture when they go! This made it very fun and exciting. You can find these HERE. 
STAY HOME for at least 3 solid days.
Put underwear on and enjoy doing things at the house. Just make it fun, remember they will go when they are ready. 
I did not set a timer I actually just allowed her to let me know if she had to go. Sometimes I would ask her but for the most part she went when she needed. I think this attributed to the fact that I waited until she was ready and she was enticed to go more often because she knew she would get a treat. 
Of course the will have accidents to just be prepared to clean up a few messes. Try not to get upset and let them know it's ok. Put new underwear on and move on. 
For poop it was just the same. I know some parents find their kids are afraid to poop in the potty. But I think if they have no where else to go eventually they will go. Kennedy went in her diaper one time and she freaked. She started pooping in the potty after that and never had an accident again. 
After, 3 days if you feel they are ready go ahead and venture out for a short trip. Don't forget your 2 portable potty items and bring an extra outfit just incase. Once, you have conquered a few short trips you should be good to be out for the day. By day 6 I ventured to Disney!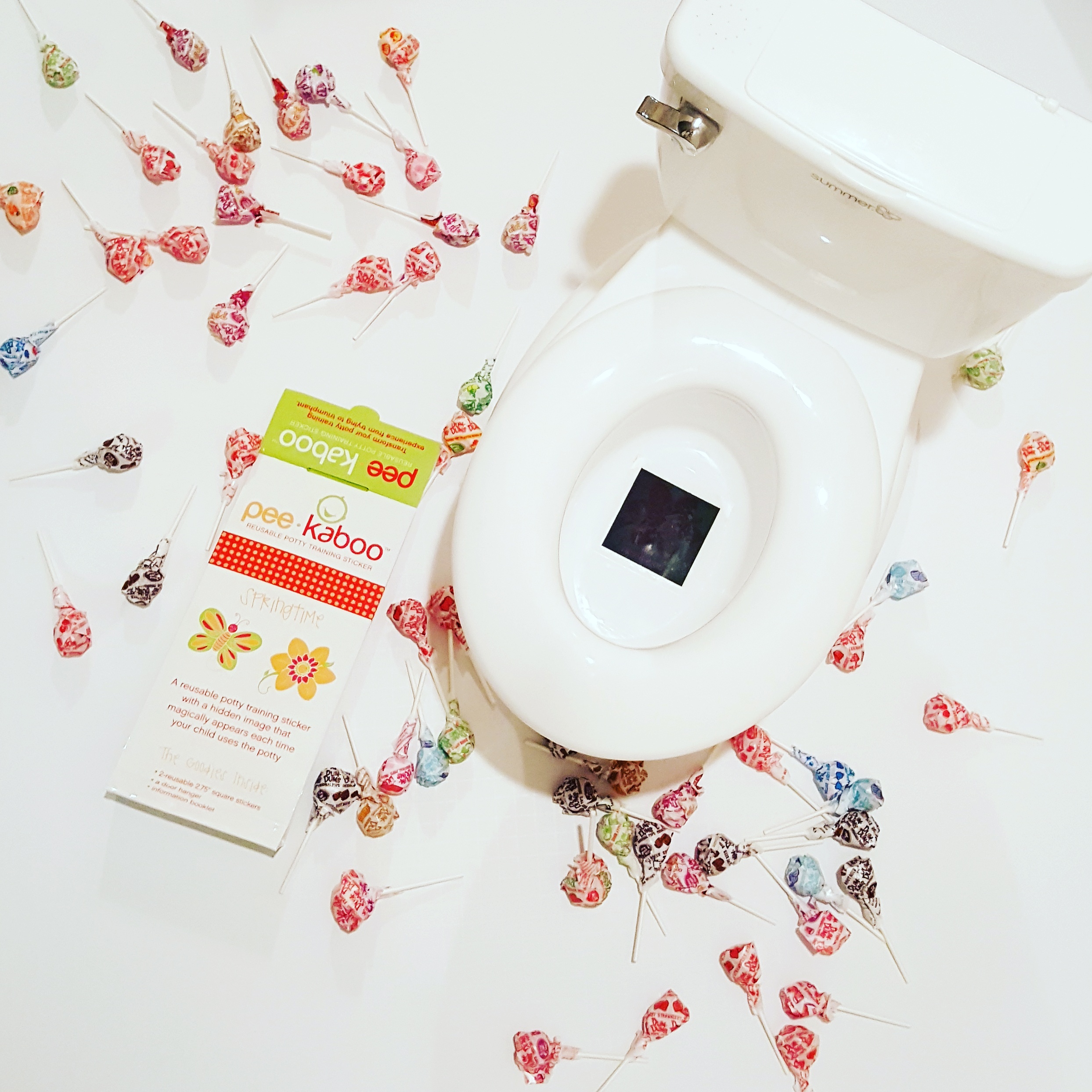 Sometimes kids can regress or may have an accident once in a while but these steps proved to really work and I hope you find them to be helpful for you in the process of training your mini me! I found that really the key to successful potty training is waiting until they are ready and being ready yourself. As well as making sure it is FUN and not going back to diapers after you have started the training. 
Good luck everyone and stay stylish while doing it! Ps. I would love to hear your feedback on how it goes so leave a comment below!
xoxo, 
KTS
Stay tuned for step 2 in the next blog on OVERNIGHT TRAINING.