This post is sponsored by BabbleBoxx.com on behalf of CeraVe
Do you or your baby have sensitive skin? If yes then read on! 
I have always had super sensitive skin and it was enviable that my girls would too. So when Kennedy was diagnosed with eczema as a baby it was no surprise. Thankfully, I was able to find something that really worked for her skin and kept her flare ups to a minimum. Now she is 6 years old and has grown out of it but she is still super picky when it comes to her skincare even more than me. Now, when I had McKenna Reign I did not know what to expect when it came to her skin so I initially bought a few different brands. Unfortunately, nothing that I bought really worked for her skin. Overtime her skin became anything but baby smooth. When I came across CeraVe's baby skincare line I could not wait to try it. It has so many beneficial ingredients in it including but not limited to ceramides, hyaluronic acid, niacinamide, dimethicone and vitamins. With just using it for a week McKenna's skin is not only super hydrated but it's now baby smooth. I could not be happier and I can tell she is too.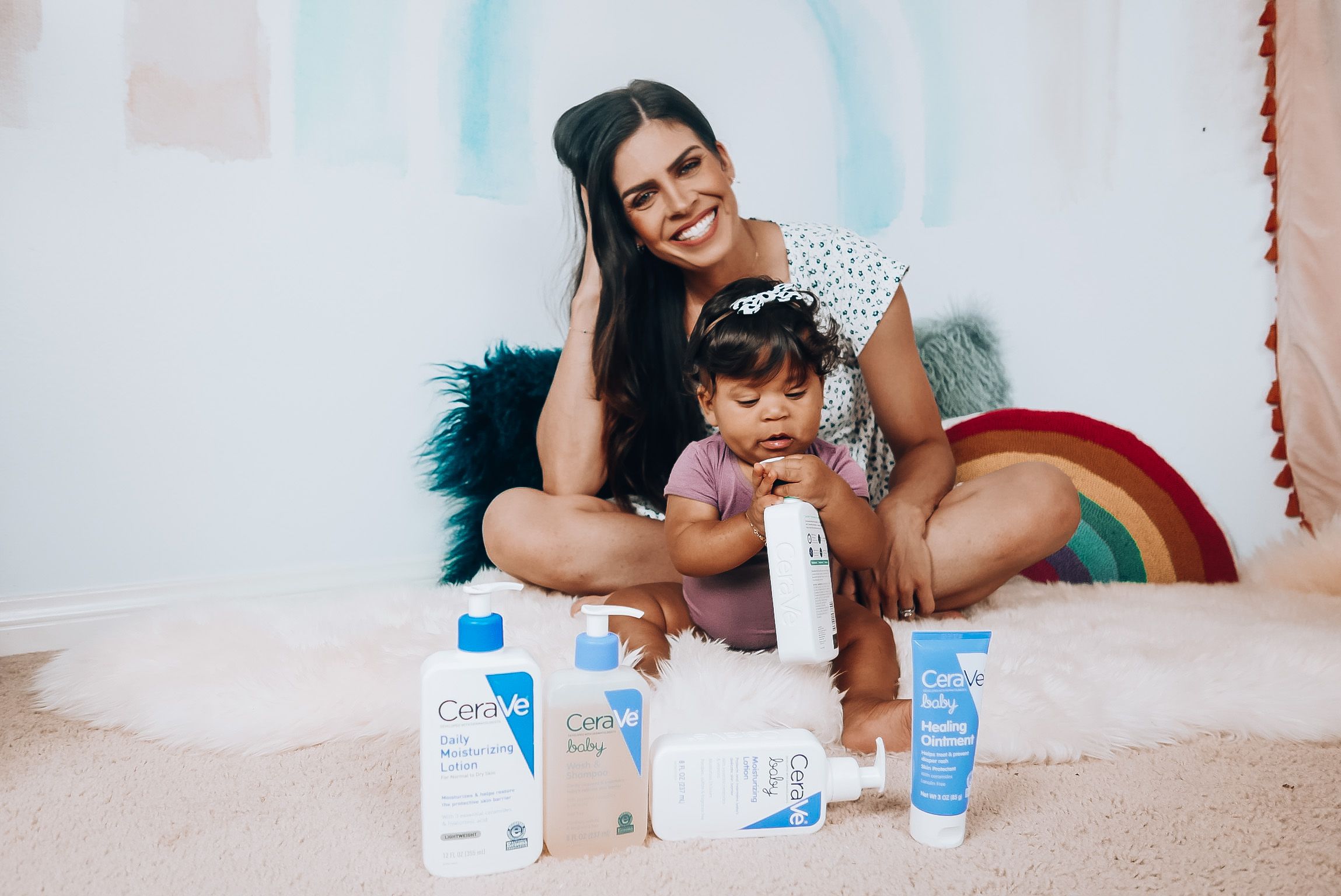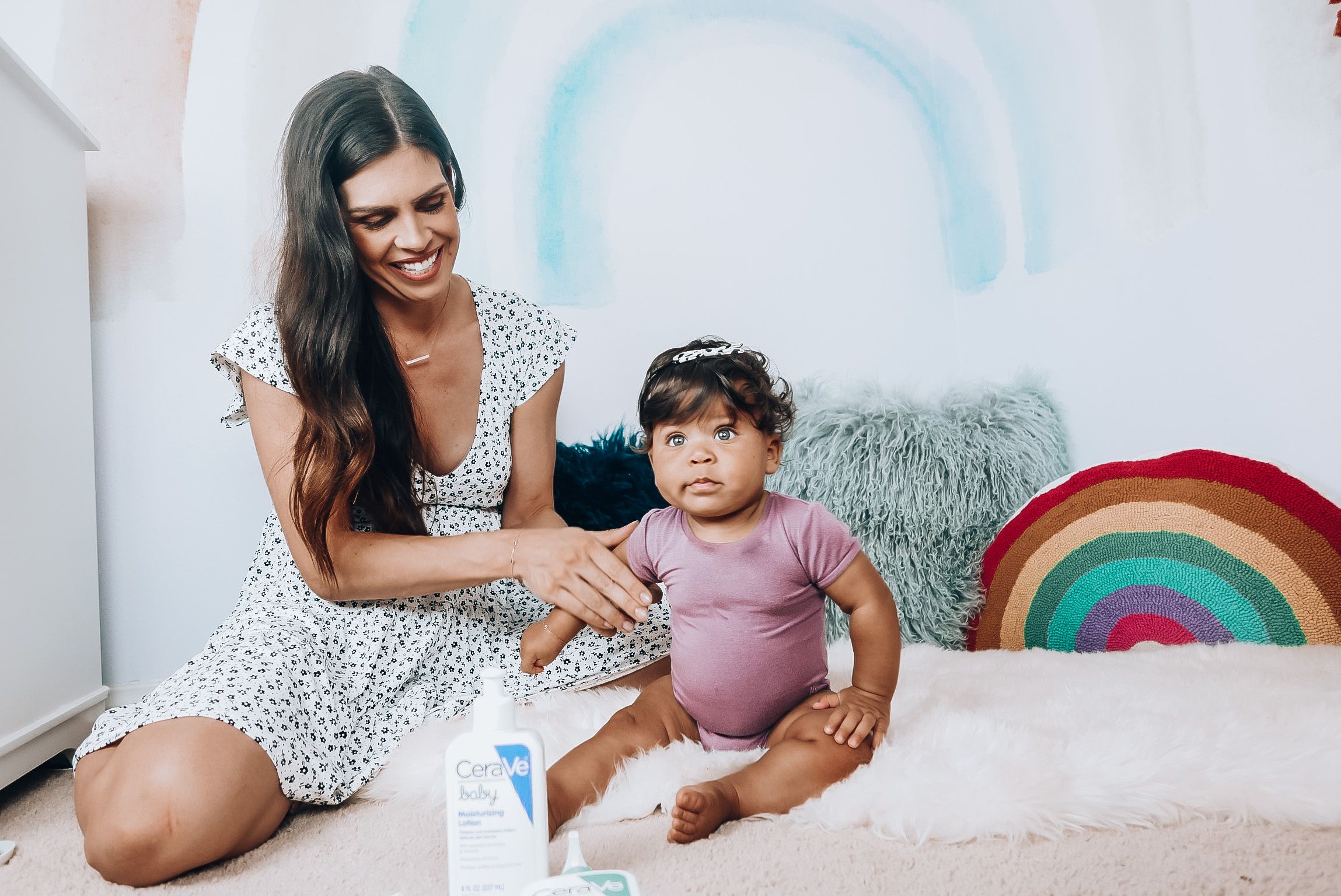 And what is even better is their adult line is just as great. Most of the time I never put lotion on my legs after shaving because everything makes my skin itch or become super irritated. When I tried it I was actually shocked that it felt good on my legs and kept them moisturized. Hubby is definitely happy about that! What is even better is the line is super affordable; you don't have to spend hundreds to achieve moisturized beautiful skin. Now that is a win in my book. 
Two awesome products to try:
Hydrating Facial Cleanser: A super hydrating cleanser that cleans even the toughest of makeup yet gentle enough for sensitive skin. It will continue to hydrate for up to 24 hours. 
Daily Moisturizing Lotion: This lightweight oil free moisturizer is not only gentle, non-greasy but locks in moisture for 24 hours. And it won't even clog pores.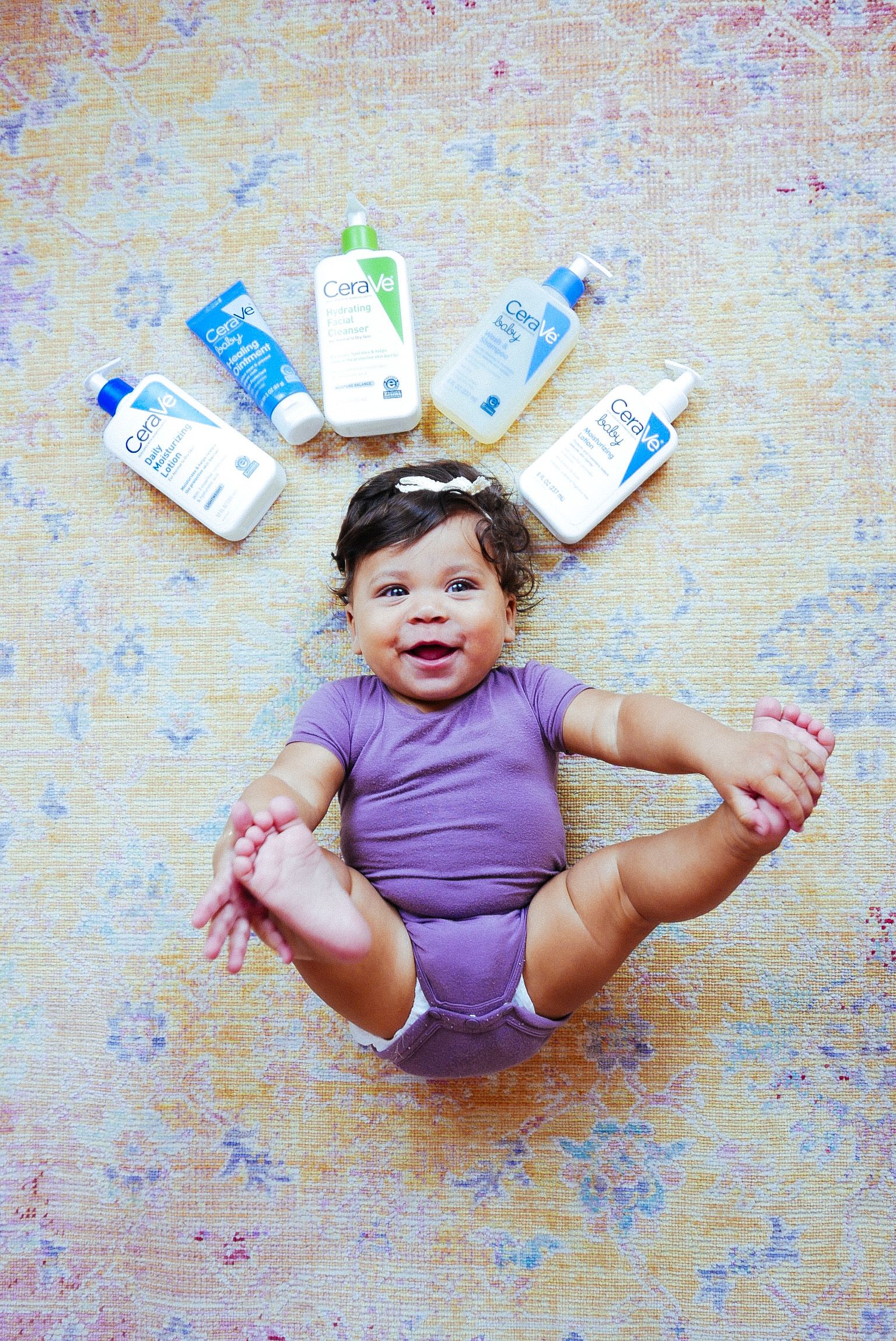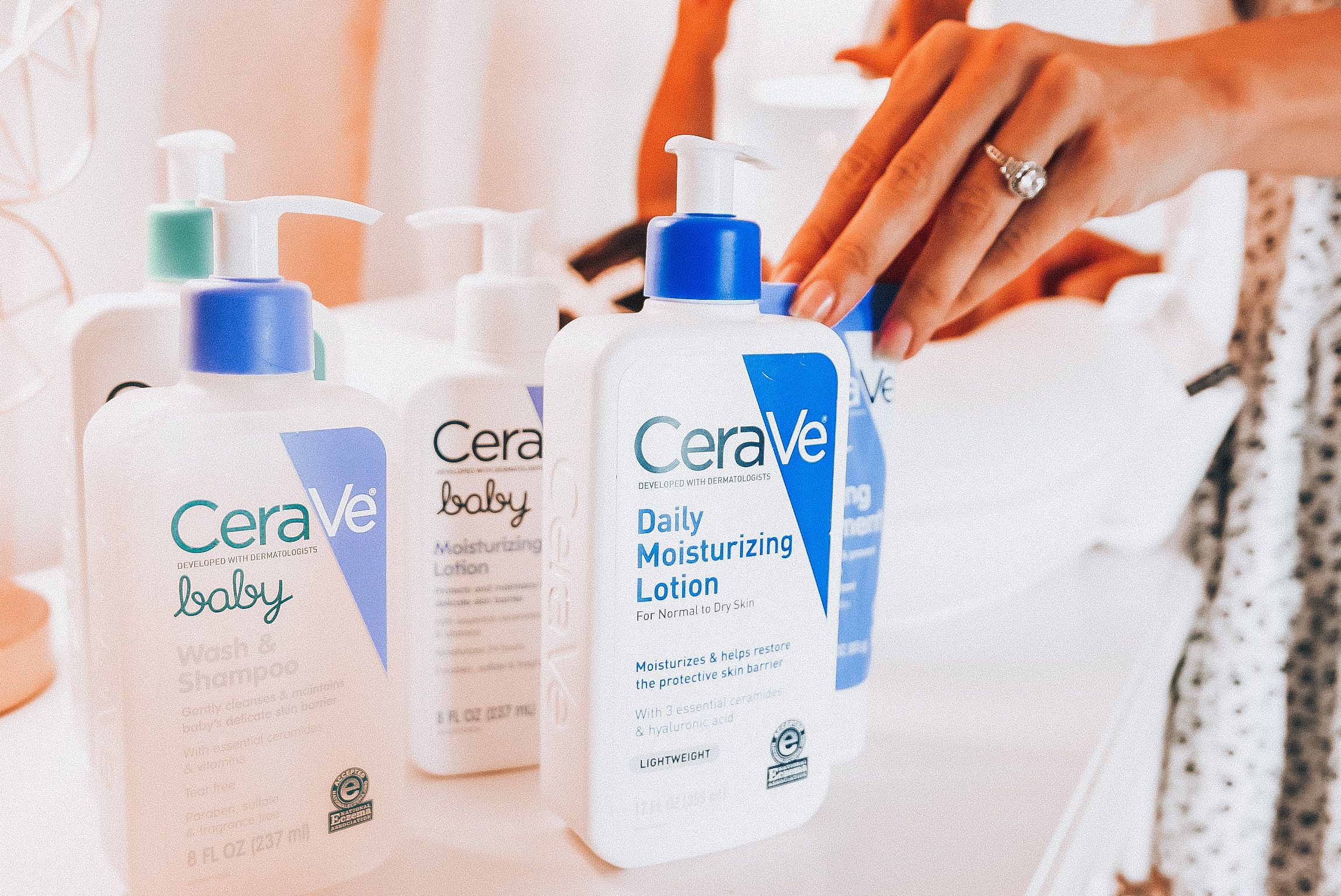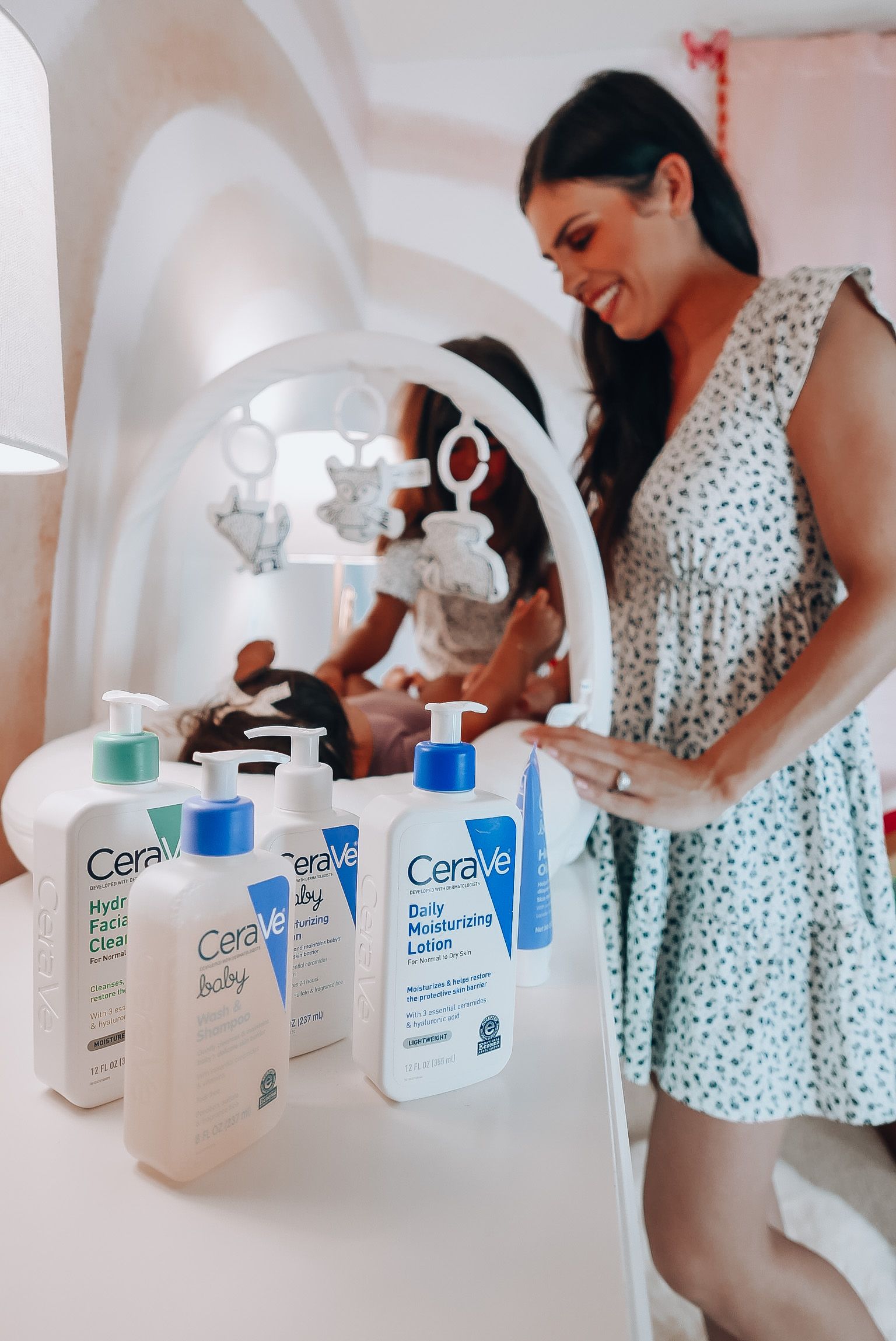 3 products for baby to try:
Baby Wash & Shampoo:This all in one wash is perfect for baby it is tear free, gentle and hydrating all at the sametime. It will leave baby's skin fresh and clean. 
Baby Moisturizing Lotion: This lotion not only hydrates baby's skin but maintains it for 24 hours. It is both paraben and fragrance free. 
Baby healing Ointment: This ointment is like no other it actually prevents diaper rash and keeps skin super hydrated. And if baby does have a rash it will be gone super quick thanks to the key ingredients in it including ceramides and hyaluronic acid.
BEAUTY TIP OF THE DAY: Just because a product on the market is expensive does not mean it's worth it or that it will work.