Latley, this California weather has been killing my vibe! I love playing in the sun not stuck in the house watching reruns of the Mickey Mouse Playhouse lol! Somehow it has been gloomy yet very warm so I decided to brighten my day by wearing something bright and fun on a day out running errands with my momma! I am loving my latest off the shoulder top from
Crew & Lu
and distressed white denim by my mom's new company 
Brass Hearts
 (I am the inspiration so they definitely fit my personality)! I can't wait for all my friends to be wearing the Brass Hearts line I know everyone will love it!
I also have to mention my hair style today! Because it's not everyday I get my hair blown out and a side braid! I usually love my hair in a top knot because it is always in my way but i decided to go all out with the bohemian style! And yes I repeat the top know a lot thanks to my mama's motto "if it's not broke don't fix it"!  I am sure she is not the only one like that! :) Be sure to leave a comment below, looking forward to hearing your thought's on my outfit!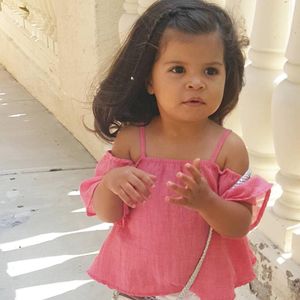 If you haven't noticed I am also obsessed with accessories this is a rare occasion that I decided to go without a bow in my hair. But I thought the purse and the shoes were enough to carry the outfit making it a perfect blend!! Shoes by
Zara
and purse by
H&M
.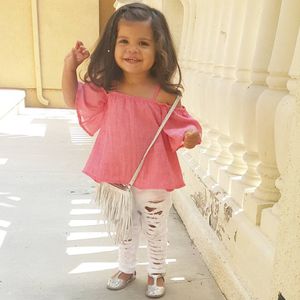 xoxo,
Kenney