Upon McKenna's arrival we had to decide if we were going to move into a bigger place or just make due with what we had. Eventually, we came to the decision to stay put because let's be honest moving is a pain in the butt; especially when it comes to repainting and hanging things up. So we took our master bedroom and turned it into a combo nursery room. And I have to say I truly love how it turned out. Just a few minor adjustments and bam it became the perfect room for all three of us sometimes even four of us to slumber in. :) I didn't have to add much aside from a crib, bassinet, diaper pail and changing table. I shifted a few furniture items around to make everything fit comfortably and then it was perfect. We kept the same mid-century theme throughout the room and also kept the same color scheme by just adding a few decor pieces that really pulled the room together for the perfect combo. So let's dive right in as I break down the room for you below: 
Here I added a pop of color to give the space a kid-friendly feel with the OH JOY rainbow pillow as a statement piece.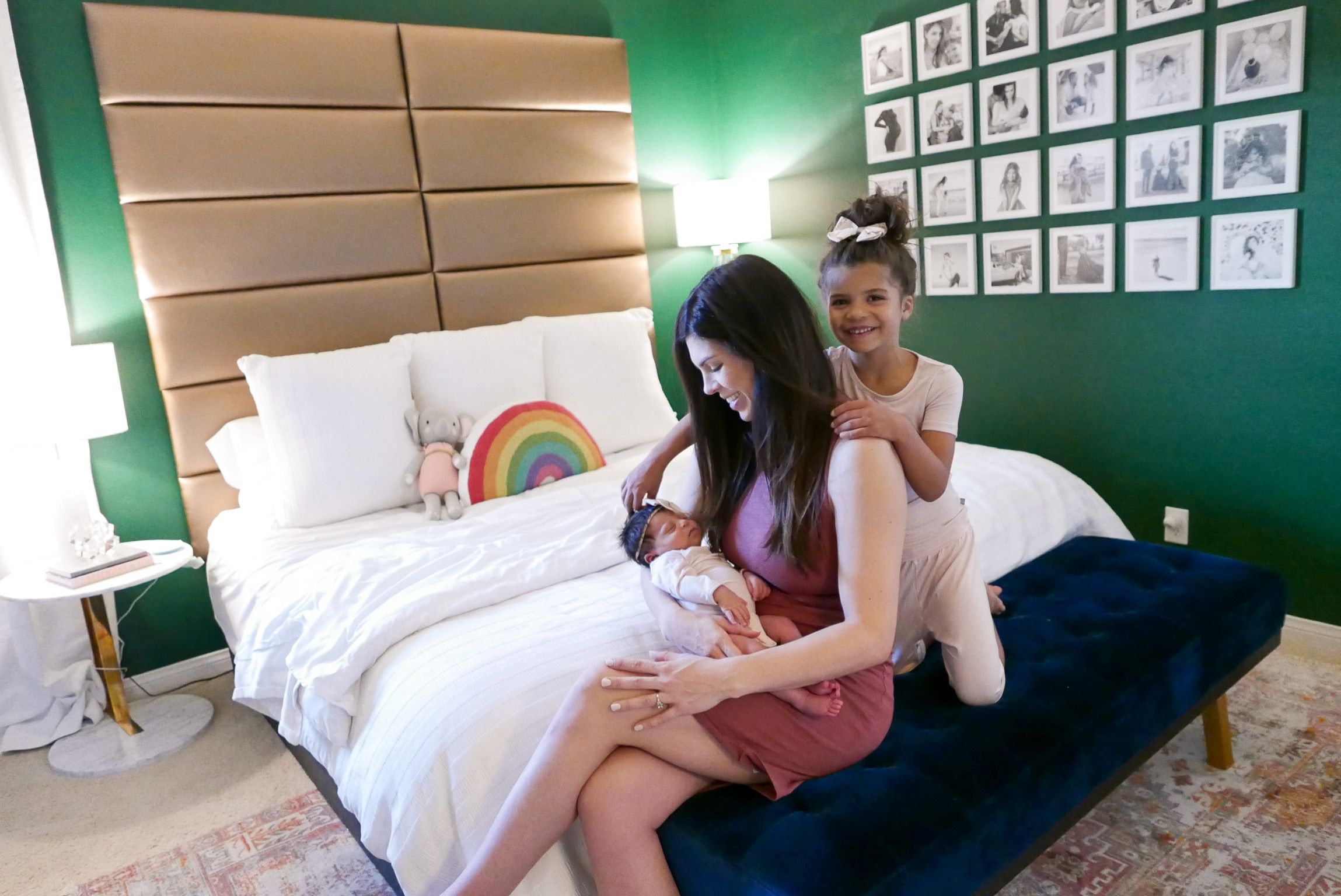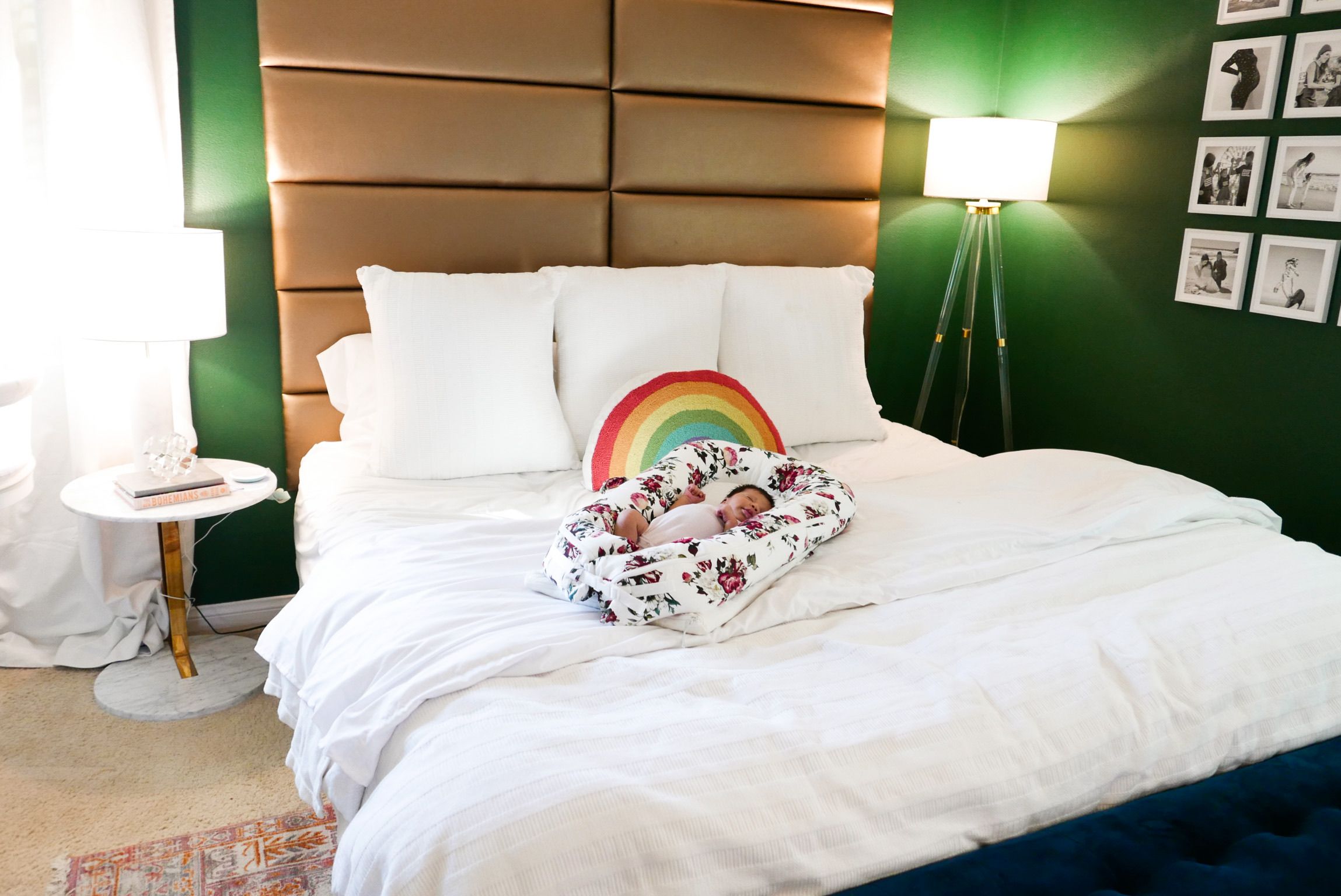 I took our existing dresser and made it into a changing table by adding the changing table attachment. Also, since our dresser has a marble top finish to make everything go together I added the marble UBBI diaper pail. I also added one more additional pillow to the accent chair by OH JOY along with the softest blanket by SARONI. And do you see the sweetest stuffed elephant by CUDDLE AND KIND.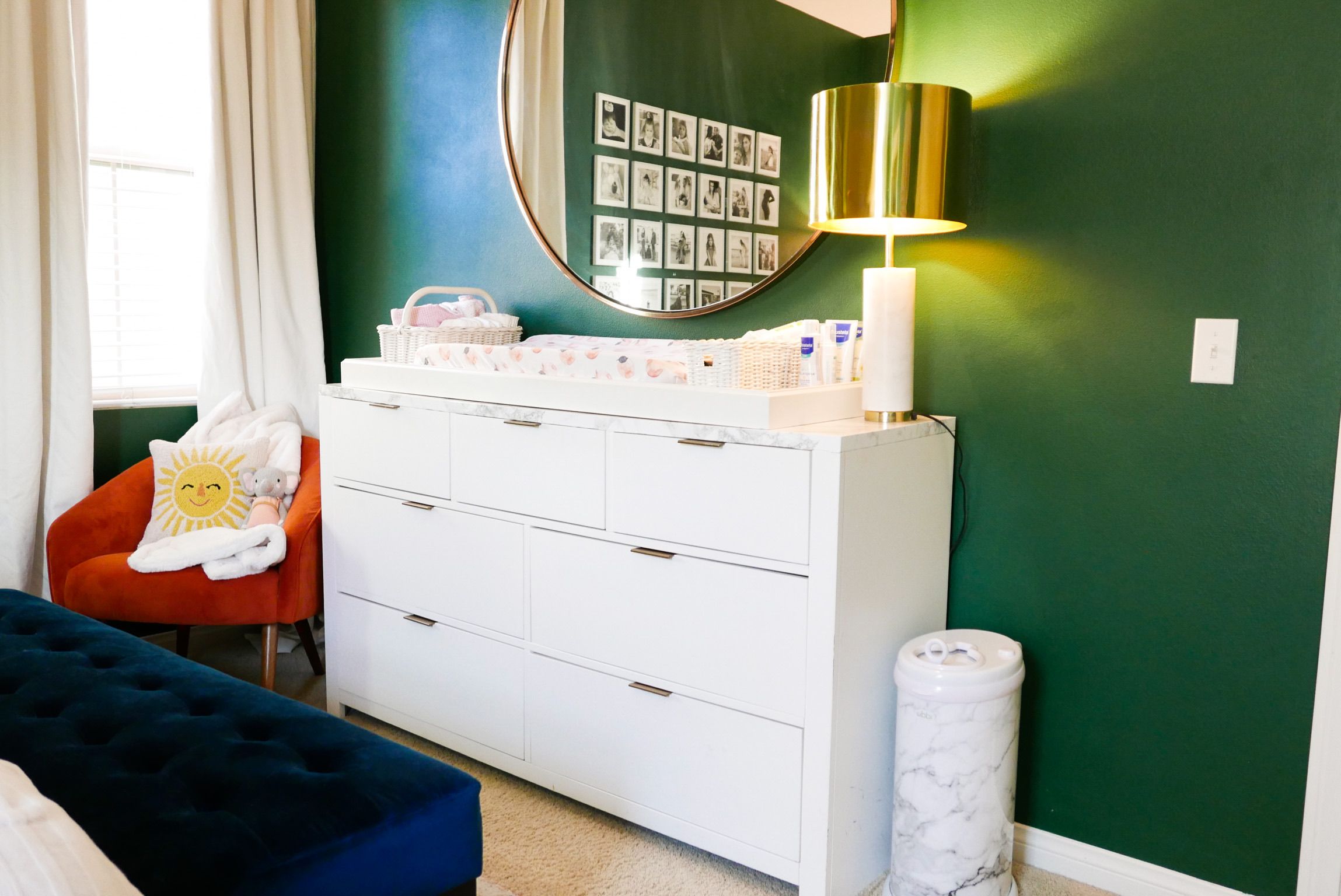 When deciding on the crib I wanted something that would just seamlessly fit in with the rest of the room so I found just a basic modern white crib for the perfect touch. And to bring this space alive in the room adding a name board by THE POLYMATH MOM with floral ring by LITTLE SPARROW truly made it shine.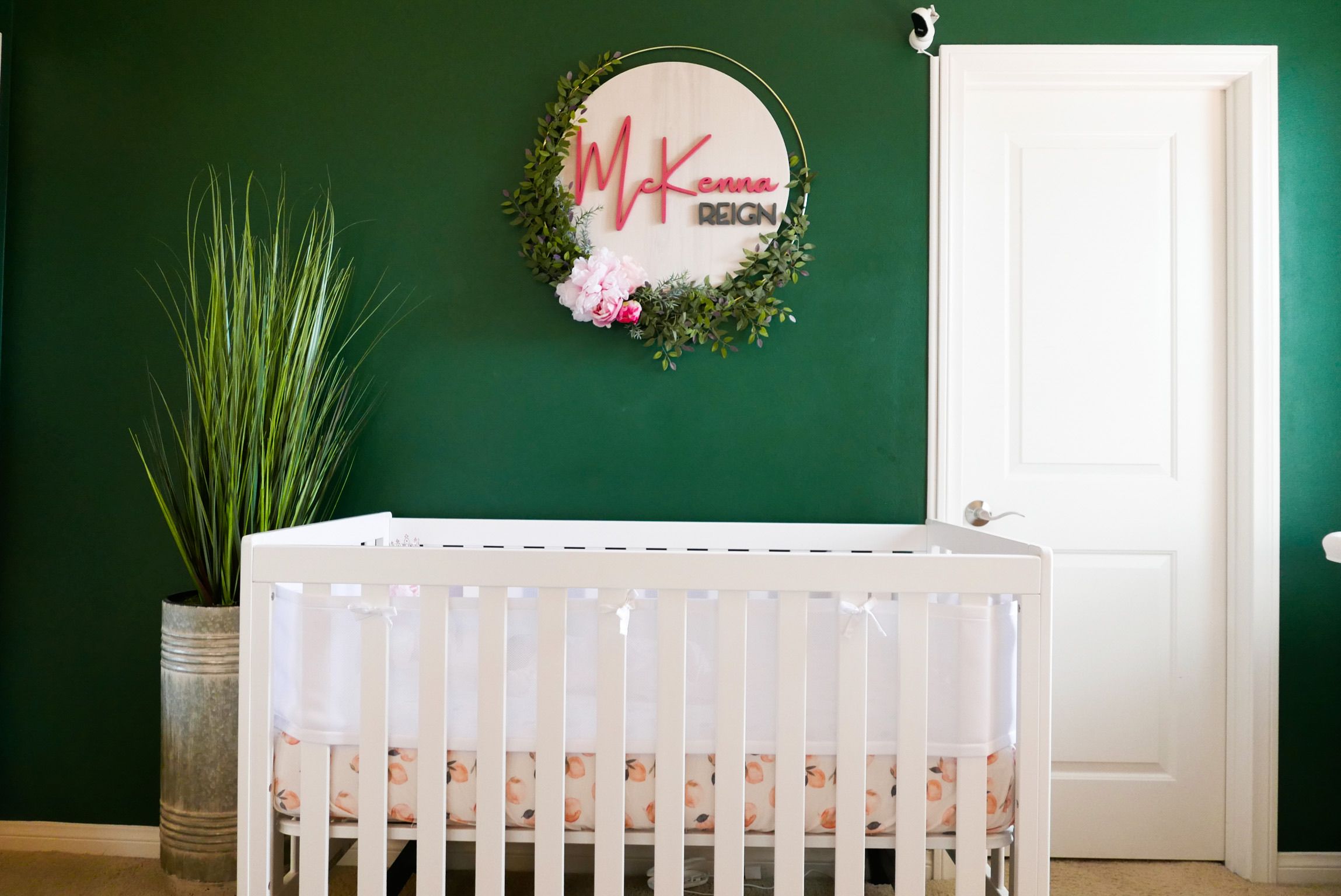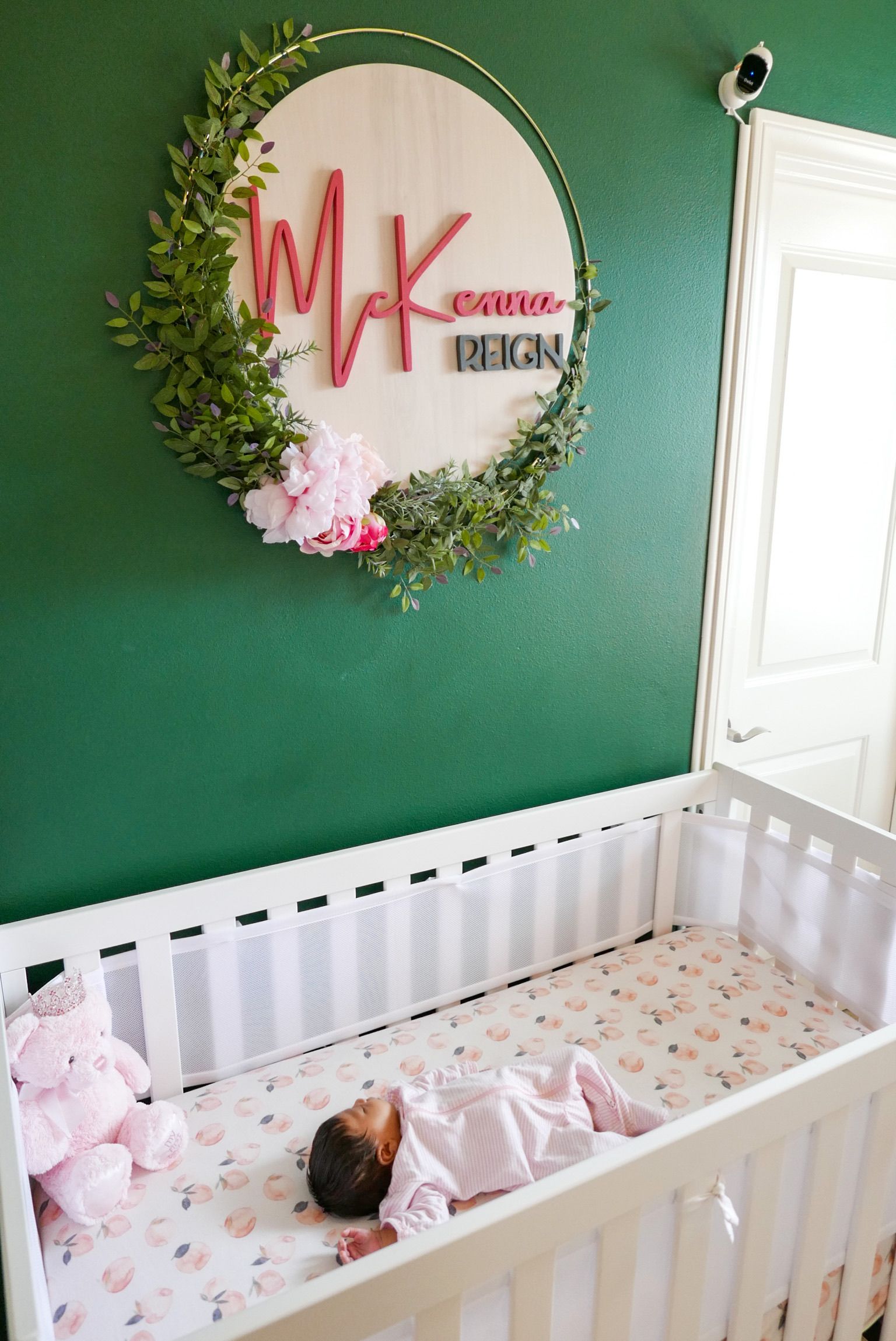 When deciding on sheets for the crib and changing table I played off the accent colors which are orange and pink so when i found these by COPPER PEARL  i knew they were just th thing.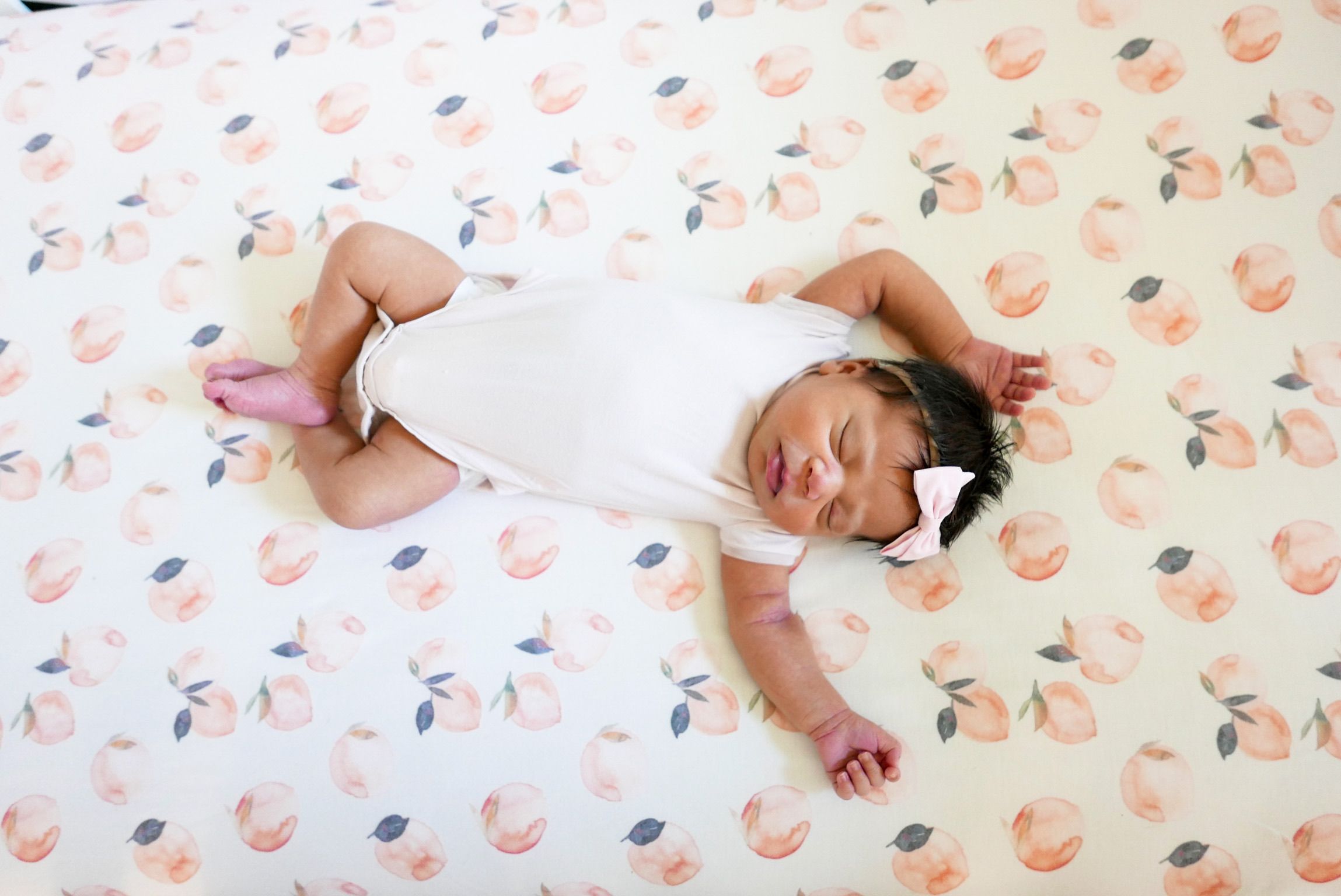 Now when it came for tech items I did a ton of research and discovered the best baby monitor system was the OWLET. It has truly given us a piece of mind when she is napping throughout the day and even at night as she sleeps. The smart sock monitors her oxygen levels and heart rate and makes sure the room is at the just the right temperature. Also, for the bassinet we chose the HALO BassiNest Swivel Sleeper Luxe Plus series. She has truly loved it so far and I definitely contribute her good sleeping to such a great bassinet.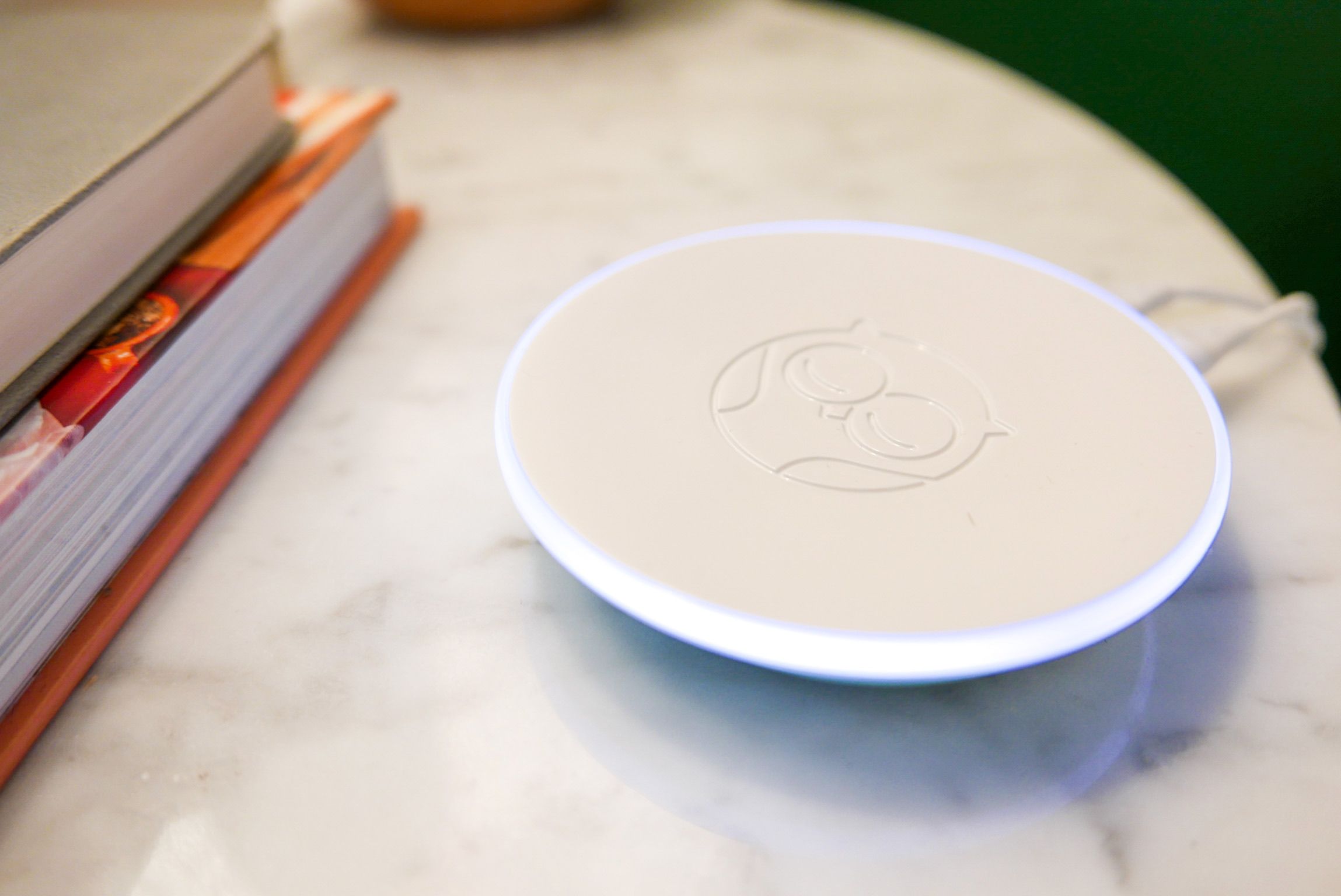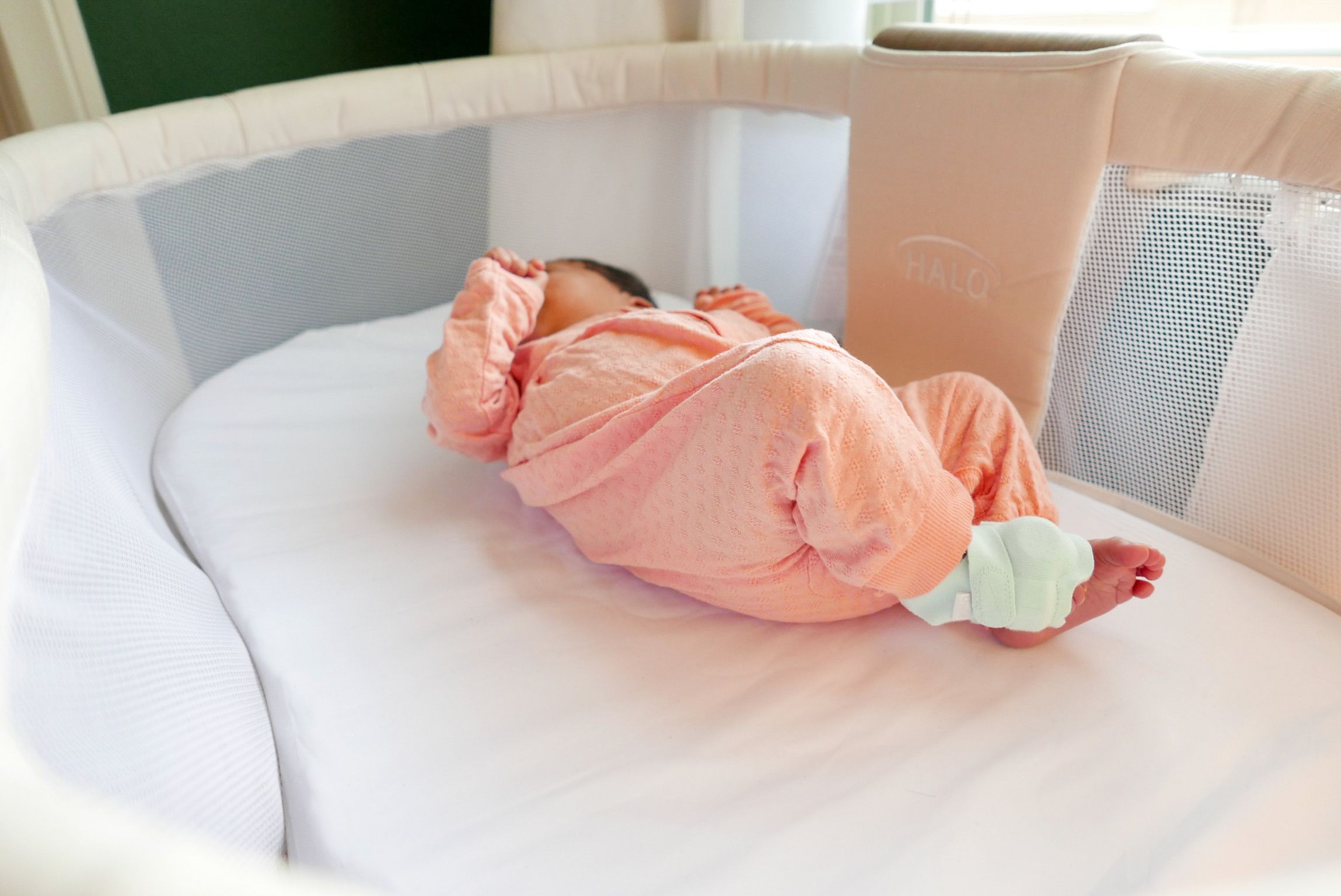 I hope you love it as much as I do and if you too are having the tough decision deciding between getting a bigger place or staying put while making room for baby hopefully this can be some inspiration that you can definitely make due with what you have by just making a few adjustments. 
Until next time,
XOXO KTS